Blog Post
The Sapphire Future Six: 2022 Predictions for the Future of Work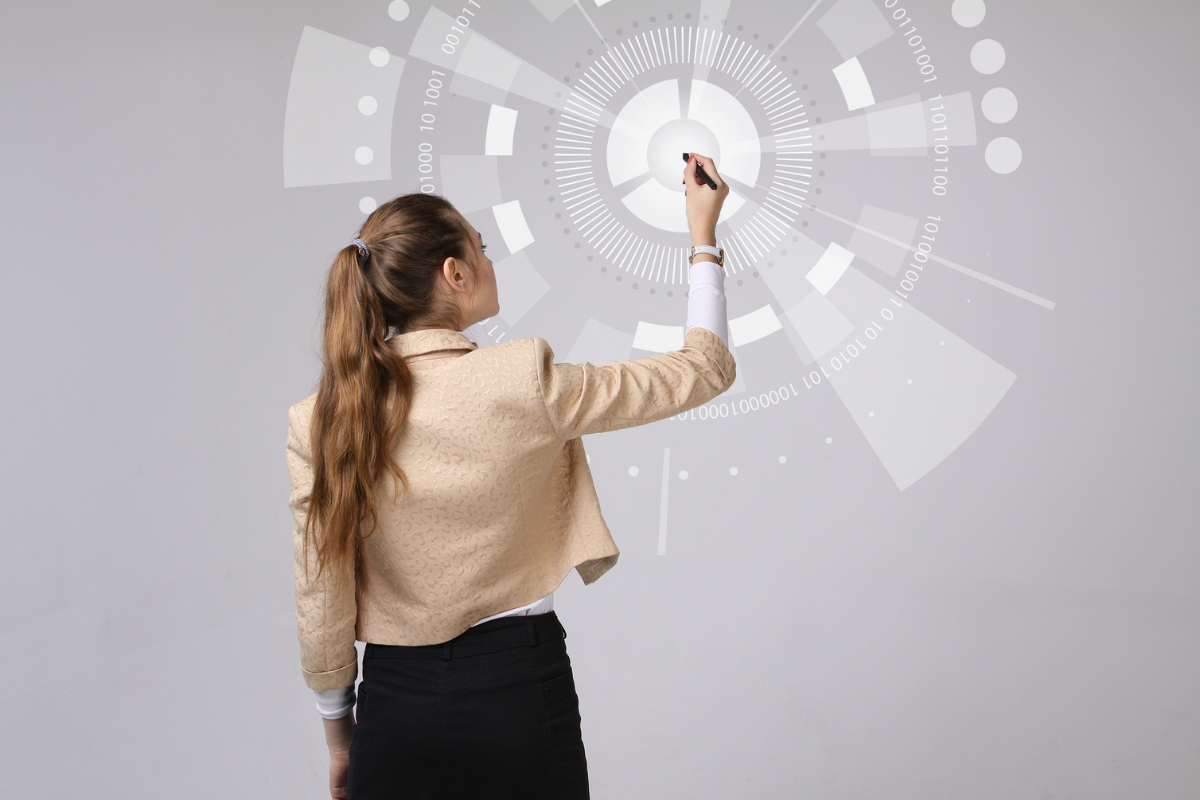 The way we work has been completely redefined over the past two years as the impact of COVID-19 roiled the global labor markets. From hiring freezes to large-scale layoffs, and now a major labor market squeeze, companies have been forced to keep up with the rapid rate of change in today's workforce. To thrive in last year's labor market where a record 38 million Americans quit their jobs according to Business Insider, leaders are increasingly turning to technology to hire faster and better, as well as improve employee retention and happiness.
At Sapphire, we believe we had a front-row seat to this monumental shift in the future of work. We backed Paradox, Gem, SWORD Health, Unmind, BetterUp and Degreed in 2021 as we built conviction that startups helping employers find and retain the best talent will be poised to perform strongly in the long term. After all, what is a company but an aggregate of its people?
As 2022 is just starting to unfold, we've identified 6 key trends we believe will define the Future of Work:
1. Automation in Talent Acquisition
To meet hiring goals in a very tight labor market, recruiters are increasingly turning to software that can automate the repetitive aspects of the talent acquisition workflow. Automation amplifies the efforts of HR professionals by making it easy to engage a wider candidate pool, streamline the candidate experience, increase candidate conversion and ultimately, decrease time to hire.
With automation, employers can improve virtually all aspects of the talent funnel. Additionally, by freeing HR professionals from administrative work and other manual tasks, HR departments not only save on time and resources, but they are also empowered to focus on what truly matters–strategically hiring the best people.
At Sapphire, we've invested in Gem and Paradox, which we believe to be key emerging technologies in this area. In addition, there are many other companies such as BrightHire, Searchlight.ai and Crosschq that are becoming part of the modern recruiting tech stacks.
2. Offering Expanded Benefits to Employees
In the eyes of the job seeker, benefits are no longer the cherry on top–instead, they're table stakes, becoming another piece of the broader compensation package. According to Indeed, searches for jobs offering incentives increased 130%+ since the beginning of the year. Employers are also getting the message–job postings that advertise perks and benefits have also increased significantly, doubling from 1.8% of all postings in July 2020 to 4.1% in July 2021.
In a highly competitive labor market, employers that provide relevant benefits employees care about have a leg up. In the last year, we've partnered with Unmind (mental health) and SWORD Health (MSK), two startups that provide unique healthcare benefits. As we look at the HR benefits sector specifically, we're seeing organizations provide additional types of benefits including Guild (education), Origin (financial wellness ) and Cocoon (leave management). Alongside offering benefits, helping employees understand and use their benefits is just as vital. Nayya, for example, is a company that helps with benefits navigation and education.
3. Embrace the Flexible Workforce for Added Agility
More and more workers are joining the 'gig economy'–either as freelancers or contractors–to take advantage of the flexibility of how, when and where they work. We're seeing this trend especially pronounced with younger workers.
According to a recent report by Upwork, nearly half (46%) of Gen Z workers are freelancers, and that number is only projected to grow in the next five years. With more freelance workers in the labor pool, employers also stand to benefit from the flexible workforce, which can allow them to tap into talent and skills when and where they need them.
Additionally, highly skilled freelancers afford companies top-tier talent without requiring them to incur the cost of recruiting such talent and employing them on a full-time basis. There are a number of companies that facilitate the hiring of the flexible workforce on both the corporate side such as Braintrust and Catalant, as well as for frontline workers like Instawork and HYR.
4. Enabling Remote and Hybrid Workplaces for the Long Term
After the pandemic, one thing is for certain: The relationship between workers and the physical workplace will never be the same. Every single company has been forced to rethink the way its employees work, leading to investments in resources that enable productivity from alternate workplaces.
What initially seemed like a temporary solution has laid the groundwork for permanent changes to the way we work. According to Edelman, 73% of employees want flexible remote work options to stay. On the flip side, leaders are finding that workers can be just as productive, if not more productive while working remotely, especially with the aid of productivity solutions such as Miro and Whimsical.
In addition, with remote work, employees can now work from anywhere in the world, which means increased complexity from a payroll and tax/compliance perspective. Several start-ups including Deel, Papaya Global and Remote are helping companies with this via global payroll. Lastly, hybrid work environments can be logistically challenging and companies like OfficeTogether leverage technology to facilitate flexible work environments.
5. Digital Learning & Development Will Take-Off
Digital learning and development not only creates opportunities for career development, but also empowers employees, increases retention and engagement, and drives the employer's competitive advantage. Here at Sapphire, we've been excited about upskilling and reskilling for some time, and have seen it as a top-of-mind trend since our initial investments in Degreed and BetterUp in early 2021, as well as several other startups in the space including Growthspace, Workera and others. 
We predict that this trend will persist as Gartner finds that nearly 60% of HR leaders reported that building new skills and sharpening key competencies is their #1 priority going into 2022. Furthermore, given the competitive talent market, it's in employers' best interest to retain as much of their existing workforce as possible. Through continuous upskilling and reskilling, employers not only keep employees engaged, thereby decreasing attrition, but are also able to respond in an agile manner to the ever-evolving capabilities required to be competitive in their industries.
6. Closing the Gap on Diversity, Equity and Inclusion
Enhancing DEI initiatives and educating employees is a top priority for the majority of organizations as HR leaders turn to technology to help drive and continuously measure impact. When leaders truly promote and integrate DEI into the workplace, they create a safe environment where everyone can feel comfortable, bringing their very best to the workplace.
Not only is DEI the right thing to do, but it provides clear positive externalities to business and financial goals. Diverse, equitable and inclusive workplaces foster diverse ideas, afford new lenses of evaluation and ultimately, increase innovation–according to Gartner, diverse workplaces improve business performance by up to 12% and intent to stay by 20%. Similarly, Glassdoor reports that from a hiring perspective, a diverse employee base is much more likely to garner interest from prospective candidates with 76% of employees and job seekers saying a diverse workforce is important when evaluating companies and job offers. There's a lot of opportunity for new players in this area. Companies like Canvas, Syndio and AllVoices are helping companies build diverse, equitable and inclusive teams. And they are just the tip of the iceberg.
Based on our 2021 observations, we continue to be hugely excited about technology enabling the Future of Work. If you are a founder building a company in this category, we would love to meet you! Please reach out to [email protected], [email protected], or [email protected].
Disclaimer: Nothing presented within this article is intended to constitute investment advice, and under no circumstances should any information provided herein be used or considered as an offer to sell or a solicitation of an offer to buy an interest in any investment fund managed by Sapphire Ventures ("Sapphire"). Information provided reflects Sapphires' views as of a time, whereby such views are subject to change at any point and Sapphire shall not be obligated to provide notice of any change. Companies mentioned in this article are a representative sample of portfolio companies in which Sapphire has invested in which the author believes such companies fit the objective criteria stated in commentary, which do not reflect all investments made by Sapphire. A complete alphabetical list of Sapphire's investments made by its direct growth and sports investing strategies is available here. No assumptions should be made that investments listed above were or will be profitable. Due to various risks and uncertainties, actual events, results or the actual experience may differ materially from those reflected or contemplated in these statements. Nothing contained in this article may be relied upon as a guarantee or assurance as to the future success of any particular company. Past performance is not indicative of future results.