Blog Post
Since We Last Spoke: Privacera's CEO on Securing Data While Meeting Data Science Priorities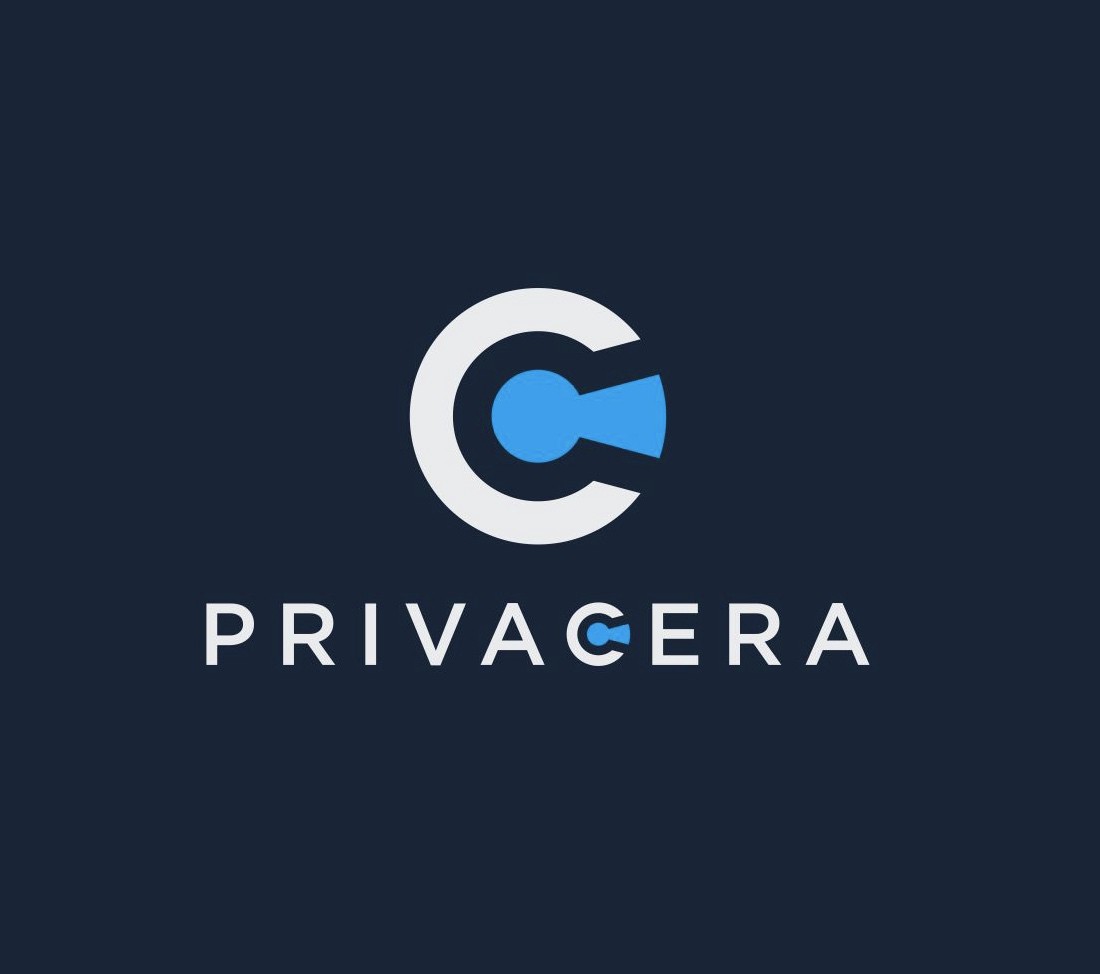 A few months ago, Sapphire invested in Privacera by participating in the company's $50M series B. As we noted in our funding blog back in March, the volume of data that companies collect and analyze is ballooning. The more data that companies manage, the more they can analyze to make informed business decisions. But along with all of this data comes the need to comply with a growing number of privacy regulations that govern data usage. That's where Privacera comes in. It's data governance platform helps companies provide data access to the users that need it while making sure access is consistent and secure. 
Since Privacera's Series B, I had the pleasure of catching up with founder and CEO Balaji Ganesan to hear about his journey to-date, plans for the company in the years to come and Privacera's just-released survey on Balancing Data Privacy with Data Science Productivity, which finds that securing sensitive data conflicting with data science priorities. Check out our Q&A:
Why did you decide to start Privacera? Can you talk a little bit about your journey?
We started Privacera because of our previous experience with securing data scattered across Hadoop data lakes. Our previous company (XA Secure) was acquired by Hortonworks (now part of Cloudera), and transformed into the open-source data governance project Apache Ranger. While at Hortonworks we started noticing that enterprises migrating to the cloud (both public and private) were facing the same privacy, security and data governance challenges with their data. 
In the Hadoop world, data was scattered across different parts of the Hadoop ecosystem in on-prem data lakes. The same problem occurs in current day enterprise cloud architectures, where data is scattered across multiple cloud services. When all the data is stored and governed in a single place, it's fairly straightforward to manage and control access to data. When enterprises start migrating to the cloud, with different cloud platforms for different needs–think AWS, Azure, Google Cloud, Databricks, Snowflake, Presto just to name a few–it becomes far more fragmented and difficult to ensure proper privacy and access controls. 
Seeing this, Don Bosco Durai and I started Privacera in 2016 to extend what we had built with XA Secure and Apache Ranger, which is currently deployed around the world and manages access to petabytes of data. We took the same unified data governance framework and extended it to the cloud. Today, we are very excited about the next phase of our journey in enabling enterprises to securely share data whether it's in a public or private cloud or in an on-prem data store, and appreciate Sapphire's participation in our latest $50M Series B funding round. 
What is going on in the industry right now that's driving demand for a solution like Privacera?
There are two primary forces driving the need for a solution like Privacera. 
Consumers are demanding increased privacy.

Consumers have realized that there is a cost to their "free" digital transactions on social media, and that Facebook, YouTube, Apple Pay, Google Home and Amazon's Alexa are all looking to capture their information to improve their business models. Earlier this year, WhatsApp privacy policies drove a flurry of new signups to

alternatives such as Signal and Telegram

. This new privacy concern among consumers is motivating governments to take action with new laws, including

GDPR in the EU

,

CCPA in California

,

LGPD in Brazil

and the latest

proposals in Florida

. 

There is a driving need for enterprises to increase data-driven decision making

. Enterprise data storage and analytics workloads are migrating to multiple cloud platforms to increase the agility in how their analytics data-science teams access and use data to fulfill business needs. In fact,

our recent survey

showed that 81% of enterprises have two or more cloud platforms, while 40% have five or more. However, there is no unified way to secure this data and provide access to it while complying with all the new data governance regulations. Just like Okta manages user access and governance to applications, Privacera manages user access and governance to data.
Illuminating the conflict between t\the demand for increased privacy and the migration to the cloud is the fact that 58% of survey respondents report conflict between their analytics and data science teams and their data security and compliance teams due to access restrictions. 
What's more is that 70% of respondents said that privacy regulations make migrating analytics and data-science models to the cloud more difficult. This highlights the changing dynamics of the industry, as multiple forces converge to increase attention on enterprise cloud architecture and data privacy. 
What are you doing to help companies get started with Privacera?
McKinsey found that COVID-19 spurred an increase in investments in digital innovation. With digital innovation means growing volumes of data that become a treasure trove for analysts and data scientists tasked with deriving "the next best decision." However, this treasure trove of data should be treated exactly as such, and enterprises need to proactively, and holistically manage the security of this digital data, no matter where it may be—on-prem, or more often of late, in the cloud. 
Privacera's mission is to enable the responsible use and access of data, and to help balance data security with user needs to create data-driven enterprises as easily as possible. To help enterprises easily adopt holistic data governance policies and ensure privacy and security of data, Privacera recently launched PrivaceraCloud, the industry's first SaaS data access and governance solution, which provides centralized management of data access, authorization policies and auditing in public cloud environments. 
Enterprises can get started quickly and easily without having to invest in infrastructure resources, and also instantly migrate well-vetted and existing data governance policies from on-prem to the cloud. 
What are you looking forward to as you move into your next phase of growth?
We are looking forward to accelerating our vision and expanding our customer base of Fortune 500 companies. We know that enterprises must make investments in personnel and technology to meet the demands of both data security and digital transformation. We recognize that the current methods of securely sharing data are dependent on piecemeal processes, which is untenable and unscalable. Our report found that 70% of respondents would require automated solutions for data governance and access control in the next 1-3 years. 
To execute upon our vision of secure data sharing across multiple clouds and of becoming the "one ring to rule them all," as some of our customers call it, we are looking to continue to expand our partner integrations, increase investment in our industry first SaaS data access governance offering and ensure the financial stability needed to create a long-lasting company with the most advanced technology leaders in the industry for petabyte-scale data governance. 
We believe that we are just at the beginning of our journey as a critical and embedded component of every enterprise data architecture, and look forward to addressing the evolving market needs for data privacy and compliance. 
Why are you excited to partner with Sapphire Ventures?
Partnering with Sapphire Ventures is a great opportunity for us to work with a VC that's focused on enterprise startups, and more specifically, focused on investing in the data and analytics ecosystem. 
Sapphire has invested in multiple companies in our industry, including most recently, Dremio, and we found that Sapphire brought a significant amount of expertise to the table regarding the workings of the entire data ecosystem. Casber Wang's blog on the open data ecosystem is a prime example of just how well the Sapphire team understands the space, how different players are forming the next generation cloud data tech stack and how they can all work together to solve enterprise problems.
Additionally, Sapphire's approach to partnering to build high-value category leading startups in the data and security space such as Sapphire's recent Sumo Logic IPO and recent Auth0 acquisition by Okta, was attractive to us.
Privacera's solution is not a stand alone offering–its primary premise is to help integrate data governance processes across a multi-cloud enterprise architecture. We are partnering with Sapphire since they understood that we are providing a cloud data access governance solution, which is not just a part of the stack, but the connective tissue necessary for holistic compliance across a highly dynamic and diverse landscape. 
How do you plan to leverage the latest investment?
We plan to utilize the latest investment to drive growth across all aspects of our company, but especially in our customer-facing teams. We are expanding our sales team to increase coverage across multiple geographies and adding to our customer success team to better support their needs. We are increasing resources for our SaaS solution to accelerate innovation and development–in terms of number of staff, and by inviting industry experts and innovators to join our journey. 
When we announced our Series A funding round, we were wary that the COVID pandemic could have a negative impact on our business. Instead, the pandemic has increased attention on data privacy, and has increased the rate of digital transformation. This latest investment will allow us to accelerate our scaling plan and fuel our mission to become the data governance bedrock of every enterprise's data architecture.
Disclaimer: Nothing presented within this article is intended to constitute investment advice, and under no circumstances should any information provided herein be used or considered as an offer to sell or a solicitation of an offer to buy an interest in any investment fund managed by Sapphire Ventures, LLC ("Sapphire"). Information provided reflects Sapphires' views as of a time, whereby such views are subject to change at any point and Sapphire shall not be obligated to provide notice of any change. Nothing contained in this article may be relied upon as a guarantee or assurance as to the future success of any particular company. Companies mentioned in this article are a representative sample of portfolio companies in which Sapphire has invested in which the author believes such companies fit the objective criteria stated in commentary, which do not reflect all investments made by Sapphire. A complete alphabetical list of Sapphires' investments made by its direct growth and sports investing strategies is available here. Various content and views contained within this article represent those of third party guests, which do not necessarily reflect the views of Sapphire. Such views are subject to change at any point and do not in any way represent official statements by Sapphire. Various statements made by third party guests about Sapphire relate to the nature and type of management services provided by Sapphire and do not constitute testimonials to Sapphires' investment advisory services and no inference to the contrary should be made. Sapphire does not solicit or make its services available to the public and none of the funds are currently open to new investors. While the Sapphire has used reasonable efforts to obtain information from reliable sources, we make no representations or warranties as to the accuracy, reliability, or completeness of third-party information presented herein, which is subject to change. Past performance is not indicative of future results.