Blog Post
Doing More With Less: Is Making the Move Upmarket Right For You?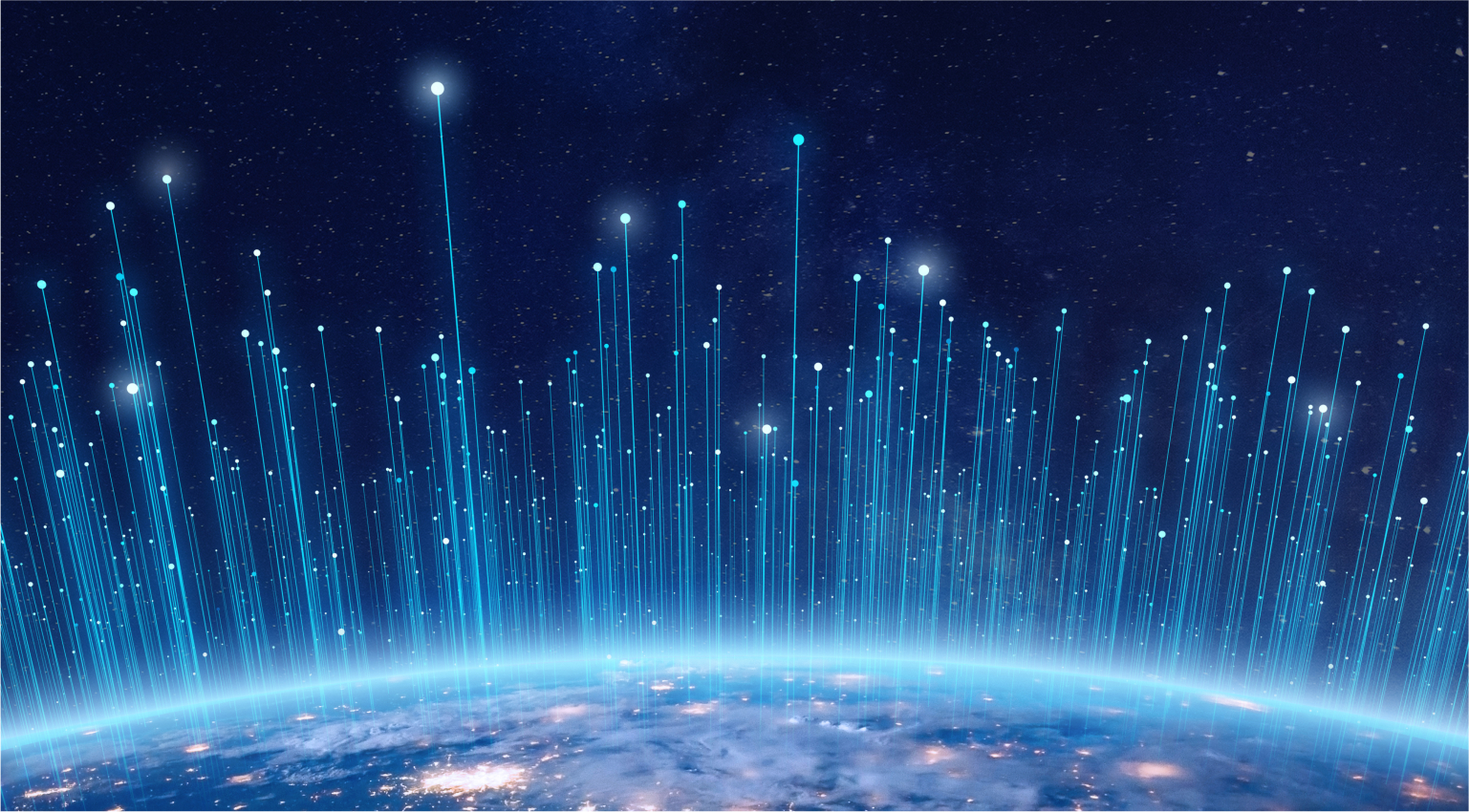 "Do more with less."
This mantra is echoing across the B2B technology startup landscape. After years of tremendous spending and growth, we believe 2023 will be the year that companies prioritize productivity over capacity.
While making this transition is easier said than done, focusing on generating more revenue per rep can be the hallmark of thriving and resilient companies.
Companies are thinking upmarket
Across our portfolio, we've seen a variety of approaches to optimizing productivity. One common theme is making the move upmarket.
It's an enticing proposition, given the current economic climate. Technology companies are experiencing what Gartner calls the "triple squeeze": continuing inflation; costly talent; and global supply challenges (caused by the war in Ukraine, COVID-19 and energy shortages). Despite this, large enterprises are still increasing IT budgets. This trend has been true historically, as larger companies tend to have stable budgets, come from a diverse set of verticals, and plan for a long time horizon, which means selling to the enterprise can lead to attractive net dollar retention.
Still, moving upmarket can be challenging. Unlocking an enterprise motion is a multi-year, "invest ahead" journey that forces you to rethink many facets of your go-to-market strategy, plan and execution. False starts are common.
As you consider making the move upmarket, the GTM advisors at Sapphire Ventures have come together to share a few thoughts on how to evaluate whether to make the move and how to get started.
While not comprehensive, our advice can serve as a helpful launch pad for the "upmarket curious."
Should you go upmarket?
From our experience, there are three primary areas to evaluate in order to decide whether to go upmarket.
Push or pull: Start by asking yourself whether the move upmarket is organic and customer-led. Too often, companies convince themselves that they have an enterprise-ready product because they've closed a handful of enterprise deals. These deals don't always reflect broader demand.
Take time to evaluate the market landscape and the whitespace available to you in the enterprise, given your product's readiness for release. If you identify a clear and quantifiable opportunity, and you have multiple external data points pulling you upmarket, then you may have the right ingredients.
Our operating partner Mahau Ma, formerly CMO at MuleSoft(*), saw this in practice during his early days at the software company.
(*) denotes prior Sapphire Portfolio Company
Validate and define: Once you have confidence in the market opportunity, go into testing and learning mode. Consider designating a small team (think one or two sellers, a product leader and a demand gen lead) who have air cover from their organization to focus on building out the basics of this segment.
The goal of this team is to determine the assets, process, technology and resourcing needed to effectively support a repeatable revenue motion. If you cannot define the entry criteria for moving upmarket, it will be difficult to invest resources into this pivot.
Dave Wilner, former CRO at Auth0, shares his experience in this journey:
Align the company: Making the move upmarket isn't a sales strategy — it's a company strategy. As you build the customer base upmarket, your product teams may need to develop enterprise-level functionality, marketing will need to tailor messaging and account-based strategies to support a different type of buyer, post-sales will need to offer more white-glove service and support and your G&A and Ops teams will need to develop tools and processes to help you navigate these sales cycles consistently. These expectations, and the associated resourcing needs, will only grow as you penetrate further into this market.
Take time to surface this strategic pivot at the company level. Try to align it against an OKR framework, so that the broader organization understands how it will be supporting this shift.
If you cannot build consensus across your leadership team, your foray upmarket is unlikely to succeed.
The block and tackling
Once you have made the decision to go upmarket, here's what to prioritize in the early days:
Define the customer journey: You want your sellers to sell the way your buyers want to be sold to. To help facilitate this process, align your customers' objectives and outcomes with the following stages:
Here are a few considerations as you map out and define your customer journey:
Start with the critical phases of how your customers experience your products. The example above is a standard customer journey, but you know your business best. Modify the framework to fit your customers' buying, adoption and expansion motions.
List your customers' challenges at each stage of the journey. It is critical to do this before you map your roles and responsibilities, as you want to start with the customer lens.
Map the activities your company performs that address those challenges, and overlay the roles and responsibilities that own those activities.
Develop the collateral you need for each phase above to ensure the right messaging reaches the customer.
Roadmap the internal operational and systems needs to help support this frictionless sales motion.
Linden Hillenbrand, SVP of Customer Success at Procore, shared his experience on the importance of this initiative:
Develop your demand plan: Quality pipeline is oxygen for any revenue organization. As you move upmarket, the deals you close become more complex in size and scope, leading to longer sales cycles and greater swings in ARR. Given this, it becomes critical to understand exactly how much pipeline to generate, when to generate it and through which source as early as possible.
During your planning cycle, generate a full-year "demand plan" to support your upmarket entry. We would suggest dedicating a workstream for pipeline target setting supported by all pipeline generating stakeholders. Start by developing a "reverse waterfall" pipeline model that uses bookings targets, sales cycle length and funnel conversion rates to determine the count and dollar amount of pipeline needed by quarter and by stage (MQL, SQL, SAO).
From there, you will need to facilitate a thoughtful discussion with the various pipeline-generating stakeholders (marketing inbound, SDR outbound, AE outbound, partners, product, etc.) as to how much pipe generation each group should be responsible for. These discussions become much easier when you come prepared with target setting models, historical data for context and productivity drivers to determine areas of potential uplift in the year ahead.
This exercise is foundational to new market entry. Karan Singh, Revenue Excellence Partner at Sapphire Ventures shares his experiences on this topic:
Hiring profiles: Earlier this year, we held a roundtable with more than 20 CROs from companies in our portfolio. When building out an enterprise motion came up, the leaders almost unanimously agreed that the hiring profile is materially different when selling to enterprise customers versus mid-market or below.
Most companies understand that they need to hire reps that focus on value selling to crack into the enterprise. But organizations often miss on hiring for roles that support a sales motion.
Early in your journey to move upmarket, we advocate specialized hiring profiles for the following roles:
Solution engineers: This is arguably one of the most important roles to get right outside of AEs. Having solution engineers who are not purely technical and demo-centric, but also have a "whiteboarding" mindset and the ability to guide customers, is critical to effectively engage enterprise buyers.
Sales Development Reps: Your prospecting team needs to not only support an outbound motion but also have the ability to drive account-based methodologies across their patches. This should be a group who can collaborate effectively with account teams rather than just handing off qualified conversations.
Marketers: This team needs to be versed in account-based marketing tactics. They should also be able to move from answering the question of "How do you do this?" to "Why am I doing this?" Having the experience and ability to reach application owners versus application users is critical when gaining credibility and helping you look bigger than you are to enterprise buyers.
Looking ahead
From our vantage point, moving upmarket is one of many approaches an organization can take to drive intentional and efficient growth. This shouldn't be a reactive move, but rather a well-thought-out and methodical process. It's important to take time to assess, prioritize and plan before investing.
The team at Sapphire will continue to share what we are hearing from our network and offer guidance on how to unlock GTM strategies.
In the meantime, reach out to the Sapphire Portfolio growth team to stay up to date on the latest content, events and community discussions on these topics and more.
Disclaimer: Nothing presented within this article is intended to constitute investment advice, and under no circumstances should any information provided herein be used or considered as an offer to sell or a solicitation of an offer to buy an interest in any investment fund managed by Sapphire Ventures ("Sapphire"). Information provided reflects Sapphires' views as of a time, whereby such views are subject to change at any point and Sapphire shall not be obligated to provide notice of any change. Companies mentioned in this article are a representative sample of portfolio companies in which Sapphire has invested in which the author believes such companies fit the objective criteria stated in commentary, which do not reflect all investments made by Sapphire. A complete alphabetical list of Sapphire's investments made by its direct growth and sports investing strategies is available here. Quotes presented within this article reflect the opinion and experiences of Access Persons of Sapphire as well as external third-parties in which Sapphire interacts. Such quotes do not represent official statements on behalf of Sapphire. No assumptions should be made that investments listed within this article were or will be profitable. Due to various risks and uncertainties, actual events, results or the actual experience may differ materially from those reflected or contemplated in these statements. Nothing contained in this article may be relied upon as a guarantee or assurance as to the future success of any particular company. Past performance is not indicative of future results.