Blog Post
Sapphire Roundtable Recap: How Startups Plan to Tackle Revenue Growth in 2023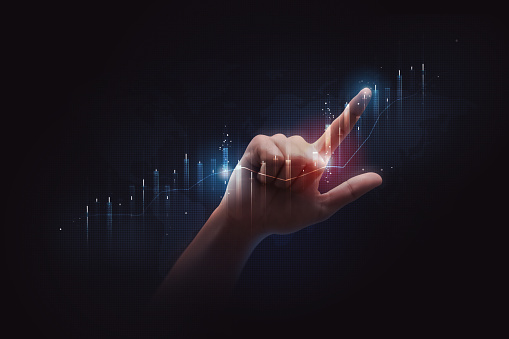 New year, different environment, same drive and ambition for our portfolio companies to build an enduring business.
Kicking off 2023, our goal here at Sapphire is to provide revenue leaders across our portfolio with best practices in approaching growth during a time when companies are being asked to do more with less. That's why we recently held a roundtable discussion on the topic.
In thinking about the recent conversation, a number of interesting insights surfaced that we felt made sense to share more broadly. Here they are:
Selling to buyers is becoming more challenging as companies grapple with buying indecision. Sellers need to counter-steer the process by being adaptive in the current selling environment. Rather than going all or nothing on the full deal, consider selling a smaller portion of the deal this year and then upselling the rest of the deal in the following years.
Many top sellers are also shifting from selling what they think customers want to providing recommendations on what customers "should" buy. Instead of paraphrasing an already excellent read on the topic, check out this HBR article on the important topic of buyer indecision and the steps you can take to help your sellers overcome it. These course corrections techniques require additional training for your sales team to operate in a different environment.
Avoid leaning on maximizing discounts to win deals. Many companies are giving too many discounts upfront to drive deal conversion. Instead, minimize your first deal discount and focus on driving value via success teams and prepare for a larger follow-on. Otherwise, you risk setting precedence for all future deals. During our session, we role-played with WBD selling a deal using this framework on how to trade instead of negotiate
2023 is about tuning your team to drive market share. Now may be the time to focus on new logo acquisition to maintain a robust customer base and position the team for expansion sales. Many companies will see higher churn and account contractions unfamiliar in recent years, especially to revenue practitioners who have only experienced the tech boom of the last decade. The focus on new logo acquisition in 2023 is about building a pipeline of accounts that will help mitigate declines in net dollar retention. To help make this transition:

Senior sales executives will need to develop and train junior sales and customer success teams to handle customers asking for early contract churn. A lot of this is centered around messaging and objection-handling resources that we can offer our sales and success teams.
Leaders will need to focus on 'training the trainers' – i.e. providing support to their front-line and second-line managers. Too often, successful sales reps or CSMs are promoted into management positions but are not given the proper training to succeed in their new role. For revenue managers to have an impact, they need to learn how to keep tabs on metrics and more importantly, how to become true coaches to their teams. When done right, it's a multiplier for the organization.

Many companies are shifting their focus to Enterprise sales. While it can be a lucrative GTM shift, this requires an entirely new GTM motion and a new mindset for the company. To support the build-out of an enterprise GTM motion, revenue teams will have numerous internal considerations to get right:

Limit the number of GTM motions. Too many GTM motions prevent teams from optimizing. Each motion requires marketing, customers, sales teams, finance, and HR resources and time. For companies with sub-$50 million ARR, 2-3 GTM motions is the maximum number recommended.
Align compensation and incentive structure to enterprise deal generation and development. Work with your compensation teams (typically a mixture of total rewards, finance, and revenue planning groups) to set up the right incentives for your revenue teams. Leverage external benchmarking data for OTE guidelines and be open to structuring a multi-year compensation plan when first diving into Enterprise.
Tiering your sales team within each sales bracket. To help build a career path for your Enterprise team which allows both external hires and internal promotions, you will want to consider having a three-point system. By having Junior, Mid and Senior AE roles within Enterprise, you can have a blend of internal and external talent brought in without breaking your budget. Just be mindful that quota needs to connect with OTEs, so your lower tier reps will have lower quotas than your senior reps.
We always enjoy bringing together Sapphire portfolio leaders and guests to our GTM events, and this kick-off roundtable is no different. With 2023 well underway, now's the time to start acting on some of these insights and best practices for practitioners.
If you have additional questions about our upcoming GTM events or want to dig deeper following this read, you can reach me at [email protected].
Disclaimer: Nothing presented within this article is intended to constitute investment advice, and under no circumstances should any information provided herein be used or considered as an offer to sell or a solicitation of an offer to buy an interest in any investment fund managed by Sapphire Ventures ("Sapphire"). Information provided reflects Sapphires' views as of a time, whereby such views are subject to change at any point and Sapphire shall not be obligated to provide notice of any change. Various statements within this article reflect the beliefs of Sapphire, which are for informational purposes only and are in no way intended to constitute investment advice Such observations are based on various observations and assumptions, which are subject to change at any point and do not in any way represent official statements by Sapphire. No assurance can be given that all material assumptions have been considered in connection with the beliefs, therefore actual results may vary from those which may be estimated therein. Due to various risks and uncertainties, actual events, results or the actual experience may differ materially from those reflected or contemplated in these statements. Nothing contained in this article may be relied upon as a guarantee or assurance as to the future success of any particular company. Past performance is not indicative of future results.