Blog Post
Closing the Gap: 5 Tips for Women Seeking Board of Director Positions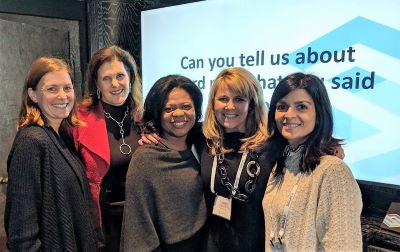 Decades of research have shown us that being around people who are different makes us more creative, more diligent, and harder working. There is also increasing evidence that company diversity leads to greater profits.
Yet, at the highest levels of corporate leadership, women still hold just 22% of board seats. What's more, ascending the corporate ladder is becoming increasingly difficult for women—and particularly women of color. This disparity holds many leadership teams back from achieving their full potential.
Recent research shows women leaders often bring a valuable touch of humility to their work and can catalyze teams to achieve results over and above their male counterparts. In certain situations, women are even proven to be bolder than men in pivoting organizations and hitting KPIs. Results aren't consistent in every situation; however, new data underscores how valuable it can be to have women in positions of power.
Sapphire Ventures is committed to helping female leaders navigate their way to company Board roles at both public and private enterprises, and further develop as corporate leaders. That's because in our mission to help build Companies of Consequence, it's essential to our firm to invest in "people of consequence" from all backgrounds. To this end, we recently hosted a workshop for emerging female board leaders, From CXO to Board Director – Forging Your Path.
The goal of the day was to provide career-enhancing skills and networking opportunities to enable these women to uniquely position themselves for board service. Featured speakers included:
Below are five actionable takeaways gleaned from speakers' personal journeys.
1. Network with Purpose
Many women have less effective professional networks relative to men. Since board opportunities are often privately circulated, a lack of connections or "gendered modesty" during the job search can be limiting factors in positioning yourself as a candidate.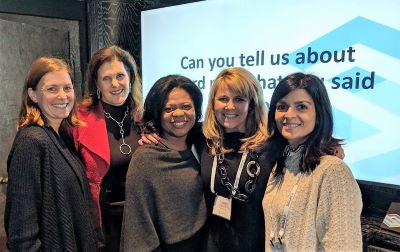 Yet regardless of the size and scope of your professional circle, it can still be your biggest asset if you're angling for a Directorship. To drive the best results, be specific about what you are offering and asking for. Instead of waiting to be discovered on a registry, let people know you are actively seeking a Director role. Amplify your voice through existing connections.
You can also join specific networking groups like Watermark or the Athena Alliance that support your mission. In addition, since many boards rely on search consultants to find new members, reach out to these firms to determine where you might be a good fit.
2. Articulate Your Unique Value Prop
When looking for a board member, companies are seeking more than operating experience. In addition to industry-specific, managerial, and financial skills, many boards look carefully for:
a high level of emotional intelligence

the ability to collaborate and work well on a team

a strong ethical foundation (particularly in the wake of some high-profile board breakdowns like

Enron

)
If a board is heavy on inside directors (employees, officers, or other direct stakeholders), they may be seeking new members with specific outside expertise and a more objective point of view.
In all cases, be sure to do your research when considering a board position. If it's a public company, the proxy statement is a good place to begin; however, use as many available sources as you can to truly understand the nuances of the company's current situation. From there, talk specifically about what you've done that will add value and bring balance to the group. To complement in-person discussions, also consider creating and circulating a crisp, one-page board bio that reflects your unique accomplishments.
3. Focus on Culture Fit
During the event, one seasoned director shared that she had 0 of the 5 qualifications to join a public company board during the interview process — yet she was hired.
If you're in the running for a board position, your professional reputation and achievements already precede you. Given your existing track record of success in industry, public service, or academia, companies will often zero in on how well you align with and complement their group with your business skill set. For this reason, leave your doubts at the door and focus on connecting with existing team members on a personal level during the interview process.
Equally important is the passion that you have around the domain of the company you are considering. Many candidates are capable of joining their board; however, what distinguishes an adequate from an exceptional director is their enthusiasm and drive to create positive change.
4. Can You Commit?
If you're doing your job right, expect to commit 200+ hours annually to a directorship. McKinsey research details how the most effective directors go above and beyond their basic role descriptions, making critical contributions to:
Company strategy

Investments

Mergers and acquisitions

Recruiting and talent management, and

Governance and compliance.
In addition, as many of our presenters noted, public company boards are often a 10+ year commitment. This is an extraordinary additional activity, particularly if you're already engaged in full-time work.
Be sure to ask about the length and cadence of board meetings and how other board members are involved outside of regular events. Is this something you will be able to carve out time for?
A recent Harvard study found attendance and meaningful participation at meetings were important criteria for shareholders; however, many directors regularly missed meetings or weren't well-informed on key issues. Being an active and committed board member can bring rewards — both to you as an individual and to the reputation of your company.
5. It's OK to say "No"
Know your swim lane. Do your homework and be thoughtful about which director roles you assume.
Are you fired up about the vision of the company, and will you be able to make a meaningful contribution? In addition, is this a role in which you will also be able to learn and further develop your own skills? If the answer is no – do yourself (and the current board) a favor by bowing out. If you've received an offer, it likely won't be your last.
Don't forget that you assume financial liability as a director. Keep your own financial status in mind and understand how you will be compensated. Remember: compensation can differ greatly for public versus private companies. A venture-backed startup, for example, may offer a large portion of equity and no cash retainer — while a Fortune 500 company may pay handsomely in cash and a small portion of company stock.
If you have any doubts about the company's funding and financial runway, it could be a sign to step away from the opportunity instead of putting yourself at personal. Being a board member is prestigious, but don't let this cloud your decision.
An Effective Director is a Steward
Throughout the process, remember that your ultimate goal as a board member is to guide the executive team through the next operating phase — with all of the challenges and rewards this brings. The seat requires emotional intelligence and depth, should not be taken lightly, and can be an incredibly powerful experience for effecting change and advancing your career.
In 2018 former Governor Jerry Brown passed a law requiring more women on boards in the state of California. The Sapphire Ventures team, like Governor Brown, understands that more diversity will benefit individual companies and the economy as a whole.
We will be having a follow-up event to this on July 11. Stay tuned for more takeaways.
Disclaimer: Nothing presented within this article is intended to constitute investment advice, and under no circumstances should any information provided herein be used or considered as an offer to sell or a solicitation of an offer to buy an interest in any investment fund managed by Sapphire Ventures. Information provided reflects Sapphire Ventures' views as of a time, whereby such views are subject to change at any point and Sapphire Ventures shall not be obligated to provide notice of any change. Companies mentioned in this article are a representative sample of portfolio companies in which Sapphire Ventures has invested in which the author believes such companies fit the objective criteria stated in commentary, which do not reflect all investments made by Sapphire. A complete alphabetical list of Sapphire's investments made by its direct growth investing funds is available here. Readers should not treat any opinion expressed on this article as a recommendations to make a particular investment or follow a particular strategy, but only as an expression of an opinion. Various opinions presented in the article are based upon information the guest blogger consider reliable, but neither Sapphire nor its affiliates and/or subsidiaries warrant its completeness or accuracy, and it should not be relied upon as such. No assumptions should be made that investments listed above were or will be profitable. Due to various risks and uncertainties, actual events, results or the actual experience may differ materially from those reflected or contemplated in these statements. Nothing contained in this article may be relied upon as a guarantee or assurance as to the future success of any particular company. Past performance is not indicative of future results.