Blog Post
Sudheesh Nair on 3 Ways to Build a Team That Repeatedly Delivers Innovative, Valuable Products at Scale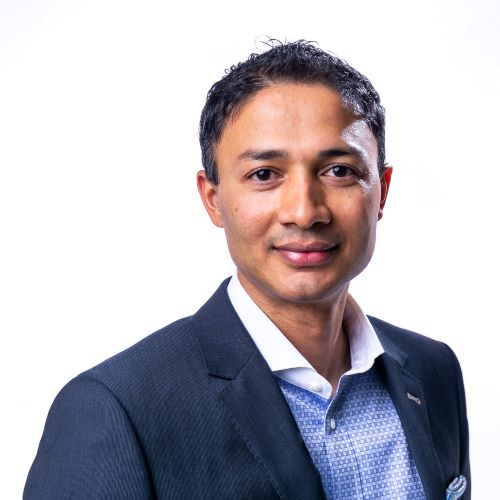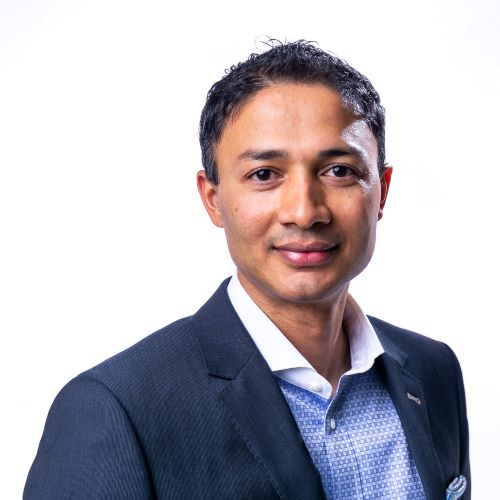 This is a guest post from Sudheesh Nair, CEO of ThougthSpot
All industries go through cycles of creative disruption — when new products, companies and even ways of working emerge and replace the establishment. In IT, however, this isn't a once-in-a-decade phenomenon — it's become business as usual. Amid constant change, and a flood of new products coming to market every day, companies have to release early, iterate often, fail fast, and start over simply to stay in the game.
While this pattern has become familiar, most growth-stage tech teams struggle to maintain a creative and flexible core — the essence of what allows them to produce new and innovative products — while imposing the structure they need to successfully scale. Like an arrow, those organizations that go the farthest have both rigid and elastic parts working together.
There are many nuances on how to lead in this context; one of the most important being how you juggle the personalities, values, and skill sets of early-stage employees — many of whom thrive in a chaotic, experimental environment — with later hires, who often bring more operating experience and appreciate order. As the cycle of creative disruption tightens (now every 2-3 years), the challenge for us as organizational leaders becomes how you fit everyone you need — the creative "misfits," operations-focused "builders," and highly experienced "scalers" — under one tent.
How do you create a compassionate, collaborative environment under these circumstances? How do you ensure everyone feels valued and productive in order to take the company to the next level? These are questions I've grappled with for years at growth-stage tech companies — first as President of Nutanix, where I grew the sales organization from 0 to $1 billion in revenue, and now as CEO at ThoughtSpot, a company with a visionary business analytics product in a competitive, $200B+ market.
I recently presented what I've learned (through both successes and failures) about building an  organization that can consistently deliver innovative, valuable products at scale at Sapphire Ventures' Cloud Go-to-Market Summit. Below are three takeaways from that talk that I think are important for any leader in the industry today. If you're interested in the full presentation, you can view it here.
1. Create a culture of safety
In times of evolution and uncertainty, it's critical to provide your team a safety net for exploration. Their ability to experiment and take risks is what will ultimately differentiate your products and services for your customers — yet no one does their best work if they sense their job is in jeopardy. In a high-growth startup, you have to work to eliminate this fear. It's not always an easy task amid shifting priorities, re-assigning roles and responsibilities, and sometimes even a lack of clarity around the company budget. This challenge can be compounded if you have a mix of employees who are comfortable with standard reviews and KPIs — and others who aren't used to being so closely monitored.
Creating a culture of safety doesn't mean doing away with employee oversight or coddling underperformers. Instead, it means creating an environment without surprises. To do this, you must begin by setting and communicating clear performance KPIs — even for those employees who aren't accustomed to them. To build internal support for these changes, include early hires in the creation of new benchmarks. Their insights and institutional knowledge can go a long way towards crafting more relevant and valuable goals.
After you've set these goals, follow up with reviews, and maintain consistent, open communication throughout your team. If someone is outperforming, celebrate their wins. If another employee is struggling, begin a conversation with them as early as possible about ways to improve. Empower your front-line managers to have these sometimes difficult discussions with those who report to them. Mastering the ability to surface frustrations, resentments, questions, and fears that might be holding an employee back from progressing is a valuable (yet often overlooked) skill for building greater trust, loyalty, and retention.
If, after a deliberate, collaborative process, it's clear that someone is not a good fit, don't drag your feet about letting them go. Not everyone will be an asset — and your company won't be the place where everyone thrives. Yet if everyone feels that the process for determining this is honest and thoughtful — it will go a long way towards empowering individuals to make bold, authentic decisions on a regular basis.
2. Build missionary (vs. mercenary) sales teams
To design, build, refine, and commercialize high-quality products, you need employees who execute above and beyond their job descriptions. In particular, you need a sales team that will evangelize your product, even when it's still in progress; determine best-fit customers; and bring external feedback back to the team to help everyone improve.
Whether these extraordinary individuals already exist within your company or you're looking to make outside hires — they're not easy to attract and retain. In order to bring them into and keep them within your company, you have to spark them with an extremely ambitious goal.
It's not enough to build new and slightly improved business analytics software, for example. To distinguish yourself, you need to bring the most complex and powerful AI and search-driven tools to every enterprise employee in seconds. You can't simply create another CRM tool; you must invent a system of engagement that sets a new industry standard. Without this game-changing premise, you won't catalyze other pioneers to join forces with you.
Bringing believers into the company can ease many leadership challenges. When the going gets tough, for example, you already have a team that's aligned and motivated to move through it. At the same time, a leader can never afford to be lax in reinforcing the core mission as the company evolves. Keep the focus on your north star metrics vs. milestones, such as the next fundraise, IPO, or acquisition. This will help ensure your sales force continues to play the long game — and weed out those looking for quick rewards.
Finally, even the most visionary teams might find themselves with "mercenaries" — those who simply fulfill their job requirements, hit targets, but don't have the guts to get creative when the going gets tough. In these cases, don't give up. You can work to convert mercenaries to missionaries through an incentive structure that rewards more than closing a handful of deals. Entice them to build greater awareness of your product, create entirely new sales pipelines, forge partnerships, and even mentor other employees. In doing so, you will more clearly define how they can go above and beyond. Their growth = your growth.
3. When you're at a fork, turn
If you're a fast-growing tech team, you don't have the luxury of resting on your laurels (during the good times) or standing still (when you don't know what to do). You must constantly adapt to survive. If you're faced with common challenges like a new competitor taking more market share than expected, funding drying up, or the departure of a key executive, don't drag your feet.
Young companies face these obstacles and forks in the road constantly, often in ways that test the core of their business. Yelp!, for example, began as an automated system for requesting recommendations from friends. When this didn't stick, they had a choice. They could keep pushing against an idea that wasn't really working or try something new. They zeroed in on the part of their platform that was gaining traction — users posting reviews of local businesses — and redesigned the company around that. 100 million reviews later — the pivot proved successful.
Auth0, one of Sapphire Ventures' portfolio companies, saw an enormous opportunity in a new market. Japanese companies were investing aggressively in digital transformation — an ideal context for pitching their authentication and authorization solutions. Instead of wavering about this expansion, they dove in. Due in part to their bold sales tactics, Auth0 hit unicorn status in 2019.
Not every new decision will lead to this level of success — yet if you're serious about building an organization that consistently creates products and experiences that users love — you must develop a process for dealing with sudden, unexpected challenges and opportunities. Make a quick assessment, communicate your decision clearly and firmly to your team, and take action. The sum of each of these decisions will equal a company that keeps up with its customers, knows how to execute, and isn't afraid of evolving.
Have the courage to lead in new ways
There's no playbook for success in technology. In my experience, it's both an art and a science to build a company that is a well-oiled machine yet flexible enough to make quick, effective changes.
As with most challenges, however, I also find answer lies in teamwork. To make ideas come to life — again and again — you need to surround yourself with experts (and curious, quick learners) in product, engineering, sales, marketing, customer success, operations, and strategy. Many of their backgrounds and skill sets will clash; however, as a leader, it's up to you to make space for these differences and highlight everyone's contributions. Clearly communicate and adhere to shared and individual goals; don't be afraid of tough conversations; be bold with your vision to attract a passionate, hardworking salesforce; know how to motivate your company to transform when need be. If you can do this, you'll continue to thrive.
Disclaimer:  Nothing presented within this article is intended to constitute investment advice, and under no circumstances should any information provided herein be used or considered as an offer to sell or a solicitation of an offer to buy an interest in any investment fund managed by Sapphire Ventures. Information provided reflects Sapphire Ventures' views as of a time, whereby such views are subject to change at any point and Sapphire Ventures shall not be obligated to provide notice of any change. Companies mentioned in this article are a representative sample of portfolio companies in which Sapphire Ventures has invested in which the author believes such companies fit the objective criteria stated in commentary, which do not reflect all investments made by Sapphire. A complete alphabetical list of Sapphire's investments made by its direct growth investing funds is available here. No assumptions should be made that investments listed above were or will be profitable. Due to various risks and uncertainties, actual events, results or the actual experience may differ materially from those reflected or contemplated in these statements. Nothing contained in this article may be relied upon as a guarantee or assurance as to the future success of any particular company. Past performance is not indicative of future results.