Blog Post
Our Investment in Side: Empowering Agent Teams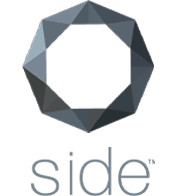 I'm pleased to announce that Sapphire Ventures has led the Series C funding round for Side, a leading real estate technology platform that addresses a large and underserved portion of the $27 trillion residential real estate market.
Disruption in Real Estate
These are exciting and tumultuous times for the U.S. residential real estate industry.  Over the past 10 years, Zillow, Trulia, and others have empowered consumers to make informed decisions about the very important process of finding a place to live,  At the same time, they've helped entrepreneurial agents connect with transaction-ready consumers and grow their businesses.  
More recently, startups like OpenDoor, Offerpad, and Knock — joined by powerful incumbents like Zillow and Redfin — have innovated on the core real estate transaction, bringing IBuying and other alternative transaction models to home buyers and sellers in cities across the U.S.
Amid this upheaval, though, there's an equally impactful, but far less discussed, trend: the rise of agent teams.  There are over 1.3 million real estate agents in the US of varying size and skill.  The top 10% of agents — those who generate $15m per year in home sales and up — are responsible for a substantial and growing portion of this massive market.  
These top-producing agents are often brilliant entrepreneurs that stand out from the pack — delivering excellent client service, building strong personal brands, utilizing online marketing and other technology to generate new clients, and largely running their own independent businesses inside brokerages across the country.  As the traditional brokerage model struggles to keep up with agents' increasing demands in an ever-changing tech-driven landscape, top-producing agents and powerful agent teams have become dissatisfied with the value they receive from traditional real estate brokerages, and are looking for better alternatives. The real estate brokerage industry is massive, and is in desperate need of reinvention.

Enter Side: Growth Platform for Agent Teams
Side is a real estate brokerage technology platform that helps top-producing agent teams :
Own their own business and brand:

  Side encourages and supports agents to launch their own brand, and exclusively own their client base.  There's no misalignment between what's good for the agent, and what's good for their brokerage since it is one in the same.  Side's model helps agents grow faster, attract associate agents to their team, and build enduring equity that they own.

Access market-leading technology:

  Side offers a robust lead-to-close technology platform.  Side's product development team has built new components where none exist, and in other cases they've integrated excellent technology that's already available.  The result is a complete, easy-to-use suite that helps agents focus on serving clients, and not worry about the underlying tech that powers their business.

Receive comprehensive support:

  Side's experts help top agents develop business plans, create their own brand, find office space, execute marketing programs, and of course process transactions.
Side works with top-producing, growth-focused agents.  In fact, Side's average partner agent executes 36 transactions per year, significantly more than any other brokerage.  With Side, the brand of the agent or team is front-and-center. In the background, Side is the broker of record and earns a percentage of customers' commissions.  It's a winning value proposition that is attracting top agents and teams at an accelerating pace.
Side CEO Guy Gal is one of the smartest and most driven founders I've met in the Proptech space, and he and co-founders CTO Ed Wu and Hilary Saunders have surrounded themselves with an extraordinary team.
Companies of Consequence
At Sapphire Ventures, we invest in companies of consequence: ambitious and talented teams, pursuing large market opportunities, with an innovative approach.  I'm very pleased to partner with Side's exec team to build a company of consequence in this exciting space.
Disclaimers: Nothing presented within this article is intended to constitute investment advice, and under no circumstances should any information provided herein be used or considered as an offer to sell or a solicitation of an offer to buy an interest in any investment fund managed by Sapphire Ventures. Information provided reflects Sapphire Ventures' views as of a time, whereby such views are subject to change at any point and Sapphire Ventures shall not be obligated to provide notice of any change. Companies mentioned in this article are a representative sample of portfolio companies in which Sapphire Ventures has invested in which the author believes such companies fit the objective criteria stated in commentary, which do not reflect all investments made by Sapphire. A complete alphabetical list of Sapphire's investments made by its direct growth investing funds is available here. No assumptions should be made that investments listed above were or will be profitable. Due to various risks and uncertainties, actual events, results or the actual experience may differ materially from those reflected or contemplated in these statements. Nothing contained in this article may be relied upon as a guarantee or assurance as to the future success of any particular company. Past performance is not indicative of future results.