Blog Post
Is PropTech the Solution to Real Estate's COVID-19 Slump?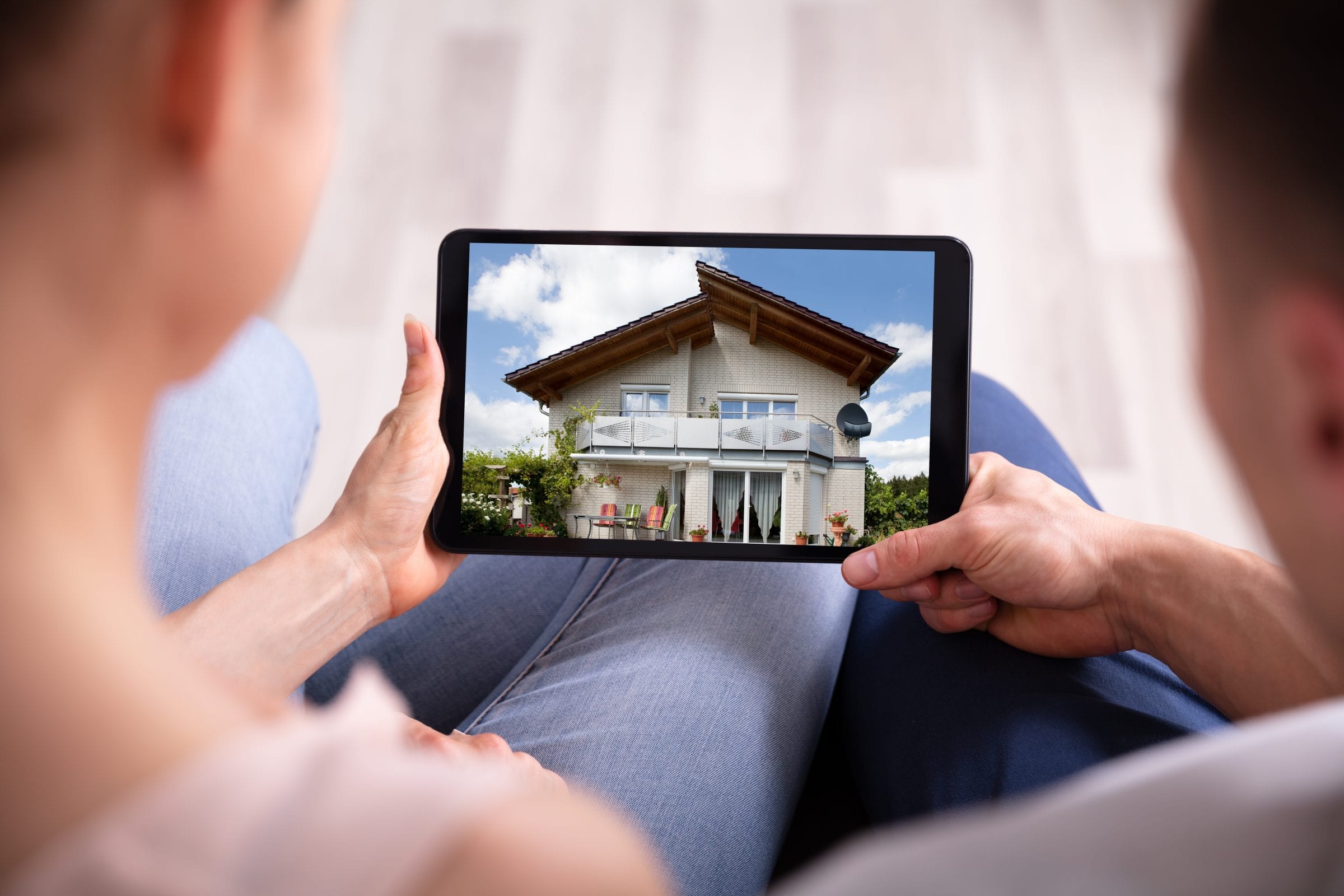 COVID-19 has had an immediate impact on almost every industry. Almost overnight, consumers and professionals alike have rapidly adopted new technologies and tools to communicate, transact, work and live. The real estate industry is no exception, but probably not how you'd think.
While in previous economic downturns we saw the residential real estate market and the services that support it plummet, that's not the case today. In fact, new home sales rose 21% last month from a year earlier despite nationwide lockdowns . And record low inventory and declining mortgage rates continue to support pricing strength and buyer demand. In addition, the pandemic has accelerated the digitization of real estate in a big way with agents and brokers turning to technologies to manage the sales process–from conducting virtual property tours to moving legal paperwork to the cloud to close deals remotely.
In contrast, commercial real estate markets—particularly office and retail—are being impacted quite differently and in many cases negatively. Because office closure requirements and mandatory remote work are still very much in place for many businesses, many businesses are either letting go of their leases or are continuing to pay for them despite a halt in foot traffic.
But there's a silver lining: Whether you're in residential or commercial real estate, embracing technology will help win over buyers, sellers, residents and tenants. Property technology, or PropTech, has been helping real estate companies gain a competitive edge for years. COVID-19 has accelerated the trend by creating the forcing function the real estate industry needed to upgrade its processes and tools.
Automated tools help agents deliver a better customer experience
Today's consumers are tech-savvy. Home buyers and sellers have come to expect the same seamless and convenient experience they get when shopping on Amazon, ordering from DoorDash or communicating on Zoom. Now more than ever, and thanks in part to COVID-19, consumers are used to communicating virtually and transacting remotely.
I've said in the past that I believe automating the real estate transaction is the next $100 billion opportunity in real estate. And while the real estate industry has historically been slow to adopt technology, COVID-19 appears to be accelerating its adoption in many ways:
Document management

—

DocuSign,

a previous Sapphire Ventures investment and now a public company, has been the go-to resource for digitizing legal documents. More recent entrants like

Notarize

and

Snapdocs

are enabling further digitization and online workflows, and have experienced rapid adoption in the wake of COVID-19.

Closing efficiencies

— A cadre of PropTech startups, including

Modus

,

JetClosing

,

Spruce

and

Endpoint

, have all significantly streamlined transactions and sped up the closing process.

Transaction volume increases

—

Side

, one of our portfolio companies, is a full-service support system that arms top-producing agents with robust technology that helps them grow their business without having to worry about straining their operations.
PropTech solutions are modernizing the buying and selling experience, speeding up the process beginning-to-end. Electronic signatures, document checklists and cloud storage services help agents and buyers collaborate virtually and easily keep critical files in order. Real estate businesses that adopt these technologies will delight consumers and emerge from this downturn in a stronger position than their competitors. On the flip side, failure to adopt tech tools the simplify real estate buying and selling can lead to a poor customer experience, which is not worth the risk in the current economic climate.
Commercial real estate moves to digital to boost tenant retention
According to a Deloitte survey published before the pandemic, 56 percent commercial real estate executives said they plan to increase their investments in tenant experience. Digitizing the workplace was already top of mind for industry leaders. But now as many retail businesses reopen and employers develop their return-to-work strategies in a post COVID-19 world, it's a critical time for PropTech startups in the commercial real estate sector to adapt to new tenant needs, and fast.
PropTech startups have been developing innovative new office technologies for years, but they're now more timely than ever. For example, Density uses computer vision technology to measure the movement and density of people in an office, which will be a key tool in determining return-to-work strategies for many building owners and employers. HqO, another start-up, creates software that helps office buildings operate digitally. Tenants can use HqO's app to enter the building, order meals for delivery and even find nearby fitness classes. Property owners use the real-time data to optimize features based on how tenants are using the building. And newer companies such as SmartRent design custom device packages based on information gathered during on-premise inspections of community properties. Landlords are able to facilitate lease management, move-ins/move-outs and work orders directly from one app—an essential capability in a world where in-person interactions are no longer an option.
Given the rise of digital adoption in consumers' everyday lives, tenants (both residential and commercial) are increasingly expecting properties to offer easy-to-use technological features. Property managers and landlords must move fast to stay ahead of these expectations by working with startups to improve operations.
Buyers and sellers rely on data platforms to make intelligent decisions
PropTech is increasingly being used to provide an information edge for buyers and sellers, and across both residential and commercial real estate. Another one of our portfolio companies, Reonomy, is an AI-powered commerce real estate database consisting of 49 million listings, which helps lenders, brokers and investors win more business and make faster decisions. One of the company's features alerts customers if a property is in need of a repair—a smart finding that can save investors a bundle on long-term maintenance costs.
Specific property details, such as owner information, property valuation, land use and historical transactions, are essential to securing undervalued properties before the competition arrives. That's why PropTech startups are building databases to streamline the real estate discovery process.
In another example, startups such as Placer and LocateAI are helping retailers determinate where to open new locations based on traffic patterns. These tools are also essential for helping determine lodging needs, which is an industry on pace to lose up to $400 million in room revenue per day. LocateAI data shows
that hotel traffic in certain cities are well ahead of the nation, which can be useful for discovering relative investment opportunities. Based on LocateAI's data, Seattle appears to be one city that has almost fully recovered from its COVID-19 related slump in hotel and motel traffic (+12.6% traffic growth in May compared to February versus the national average of -24.3% during the same period).
The information edge will become more important as more data becomes accessible. The real estate industry is in the midst of a technological transformation and the competition will be fierce. But we believe PropTech will help empower those in the industry willing to turn to data to help make informed and strategic decisions—whether opening a new retail store or buying personal property.
PropTech is the next big opportunity to modernize real estate
Startups are at the forefront of a major shift to the digital era, offering tools such as virtual tours and AI that will help real estate professionals stay competitive. New and emerging technologies will help accelerate the closing process and enable accurate information flow between buyers and sellers.
When it comes to administrative work and document-sharing, manual tasks are a thing of the past. PropTech solutions such as automated document management and cloud storage create efficiencies that help agents grow their business and improve customer service. We're also noticing a rise in digital platforms that can streamline property management, personalize the on-premise experience and ultimately, boost tenant retention. And AI-powered database services provide an information advantage for deal sourcing and property due diligence.
Real estate is one of the largest asset classes in the world, which is why we see massive potential for disruption. It's been long overdue, and we're excited for the industry's next innovation wave and look forward to more startups leading the way.
Disclaimer: Nothing presented within this article is intended to constitute investment advice, and under no circumstances should any information provided herein be used or considered as an offer to sell or a solicitation of an offer to buy an interest in any investment fund managed by Sapphire Ventures. Information provided reflects Sapphire Ventures' views as of a time, whereby such views are subject to change at any point and Sapphire Ventures shall not be obligated to provide notice of any change. Companies mentioned in this article are a representative sample of portfolio companies in which Sapphire Ventures has invested in which the author believes such companies fit the objective criteria stated in commentary, which do not reflect all investments made by Sapphire. A complete alphabetical list of Sapphire's investments made by its direct growth investing funds is available here. No assumptions should be made that investments listed above were or will be profitable. Due to various risks and uncertainties, actual events, results or the actual experience may differ materially from those reflected or contemplated in these statements. Nothing contained in this article may be relied upon as a guarantee or assurance as to the future success of any particular company. Past performance is not indicative of future results.