Press Release
Sapphire Ventures Hires Elizabeth Patterson As Vice President, Talent Network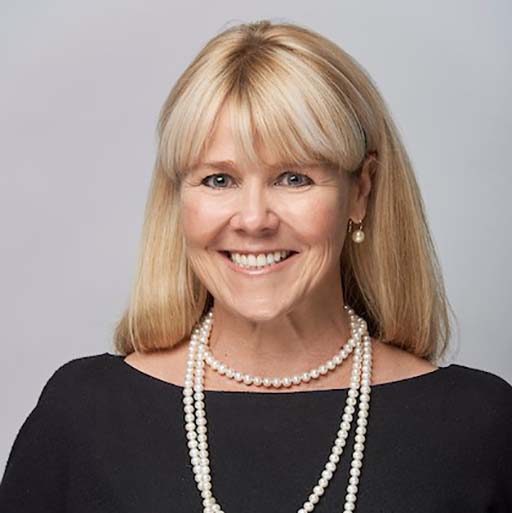 Experienced executive to focus on cultivating the firm's human capital network for portfolio company placement
PALO ALTO, Calif. – February 1, 2018 – Sapphire Ventures, a leading venture capital firm with $2.5 billion under management that invests in emerging growth-stage companies and early-stage venture funds, today announced that it has hired Elizabeth Patterson as vice president, talent network. In this role, Elizabeth will build and cultivate Sapphire's talent network for executive and board member placement within its portfolio.
Elizabeth joins Sapphire's dedicated Portfolio Growth Team whose purpose is to help the firm's portfolio companies accelerate growth by offering strategic support and guidance across a range of topics, including go-to-market, business development and other operational guidance in key functional areas. Over the last few years, the team has built an impressive CXO Network comprising Global 2000 executives and has made hundreds of introductions in support of Sapphire's portfolio companies.
"We are thrilled to welcome Elizabeth to our team. She'll play a critical role in our portfolio company development strategy by helping our companies build world-class teams to further accelerate their growth," said Rami Branitzky, managing director at Sapphire Ventures. "Beyond capital, we invest in delivering high-value services to our portfolio, and Elizabeth's track record of leveraging her robust network to connect talent with opportunity is unmatched. She will no doubt make an impact on our companies and funds."
Prior to joining Sapphire Ventures, Elizabeth spent five years in venture capital at Wildcat Venture Partners and Mohr Davidow Ventures where she was recruited to build each firm's talent organization and executive ecosystem. Prior to venture capital, Elizabeth held sales leadership and marketing leadership roles at Visualize for ValueSelling Inc., Nike, Inc., and two venture-backed software startups, @Road and Clarify.
"It's an honor to join such a diverse and talented team at Sapphire Ventures that places such a high regard on people both internally and within its global portfolio," said Patterson. "I look forward to extending the power of Sapphire's value-added platform by building and cultivating a human capital network in support of our companies."
"We are tremendously excited to tap into Elizabeth's expertise in building cohesive organizations. Talent is a critical component in any company's success, and Elizabeth has spent her career cultivating networks that help companies like ours truly step on the gas," said Varma Kunaparaju, CEO of OpsRamp, a Sapphire portfolio company. "We continue to value the unique resources that Sapphire provides to help companies like ours compete and win."
In 2017, the firm hosted nearly 15 industry-focused events, including its flagship CIO Summit, attended by thousands of entrepreneurs, Global 2000 companies and venture firms. To learn more about Sapphire Ventures, please visit www.sapphireventures.com.
About Sapphire Ventures
Sapphire Ventures is a venture capital firm focused on helping innovative technology companies become global category leaders. Leveraging nearly two decades of experience and an extensive global enterprise network, Sapphire Ventures invests capital, resources, and expertise to enable its portfolio companies to scale rapidly. Whether entrepreneurs sell to businesses, consumers or both, Sapphire Ventures offers a powerful platform for business development and operational excellence to help them accelerate growth. With over $2.5 billion under management via direct growth investments and early-stage fund investments, Sapphire Ventures is positioned to elevate companies to the global stage.
---
Disclosures:
Nothing presented herein is intended to constitute investment advice and under no circumstances should any information provided herein be used or considered as an offer to sell or a solicitation of an offer to buy an interest in any investment fund managed by Sapphire Ventures. Sapphire Ventures does not solicit or make its services available to the public and none of the funds are currently open to new investors.
The investments identified above do not necessarily represent all of the investments made or recommended by Sapphire Ventures and were not selected based on the return on Sapphire Ventures' investment in them. It should not be assumed that any current or future investments were or will be profitable. Past performance is not indicative of future performance.