Blog Post
Since we Last Spoke: Q&A with Contentful's co-Founder Sascha Konietzke and CEO Steve Sloan on the Opportunity Ahead and Partnering with Sapphire Ventures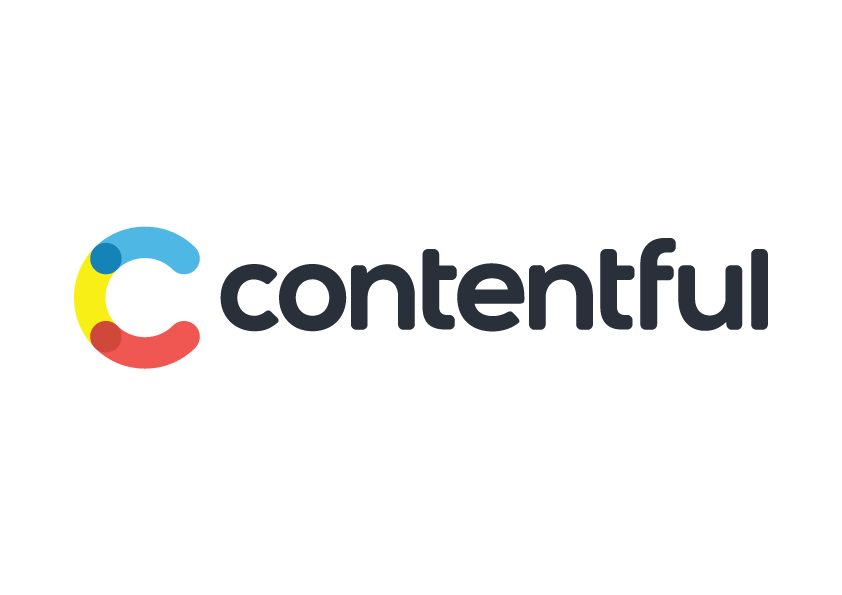 Last month, Contentful, a global leader in headless content management, announced its Series E $80 million funding round, which Sapphire Ventures is proud to have led. Since first meeting the team six years ago, and subsequent Series D investment in 2018, we continue to be excited by the leadership team, market opportunity and technology platform, which enables companies to manage and deploy content across channels.
It's always a pleasure for me to connect with Contentful's founder and Chief Strategy Officer Sascha Konietske and CEO Steve Sloan. As a member of the board, the three of us are often in touch. Following the company's Series E announcement, I sat down with the two leaders to reflect on Contentful's journey to-date, discuss what the future holds for headless CMS and chat a little bit about partnering with Sapphire during such unusual times.
Here's what they both had to say:
Founder and Chief Strategy Officer Sascha Konietzke on Starting Contentful, Bringing Headless CMS into the Mainstream and the Company's Next Act
Let's dive in. Why did you decide to start Contentful?
Back in 2007 when the very first iPhone was released, I was working with agencies to build first-generation mobile apps for brands. Many of these mobile apps contained content such as product information, marketing offers or points of interest. 
At that time, content management systems (CMSes) had been around for many years, but they were all optimized to manage page-centric HTML websites—not to serve content to native mobile apps.
As a developer, I was frustrated with the status quo and thought there must be a better way. When I didn't find anything online, I experimented with building a solution myself, which led to the founding of Contentful.
You've come a long way since starting Contentful in 2013 in Berlin. Since then, the company expanded to many locations including San Francisco. Can you share some thoughts on expanding to the Bay Area four years ago?
From the beginning, Contentful was architected and optimized to run on public cloud infrastructure. Because larger European companies were slow to embrace cloud services, we spent many evening hours working with U.S. companies. They were some of our earliest adopters and to this day, the majority of our revenue comes from the U.S. market. As our customer base grew, we realized that it became increasingly difficult to serve U.S. companies well from so far away.
We knew we had to build a physical presence in the U.S. to continue on our high growth path. The only questions were: When and where do we go? The East Coast would have been easier in terms of time zone and travel, but in the end, we couldn't resist the pull of the Silicon Valley ecosystem to take Contentful to the next level. It's the epicenter of the worldwide developer ecosystem, and we wanted to hire and learn from experts in scaling B2B SaaS companies.
Since opening our San Francisco office in 2016, we've grown the location to more than 100 amazing team members. Initially, building a second office on the other side of the world was challenging, and our support resources were limited. But, in addition to all the benefits of being part of the San Francisco ecosystem, the process of setting up the new office helped us improve collaboration amongst all of our teams across regions and time zones. We learned that we could no longer just rely on conversations in one office for critical communication.
Since the last funding round, you decided to move into more of a strategic role as Chief Strategy Officer. Can you talk a little bit about what you've been doing in this new role?
Since starting Contentful in 2013, we've been growing rapidly, roughly doubling our revenue year-over-year. As CEO, I was often involved in the day-to-day operations, and in helping the business keep up with its aggressive growth trajectory. While operating and scaling the company has been an amazing learning journey, and a lot of fun, I am a product person at heart and missed being close to our customers and product. Personally, I wasn't completely satisfied serving as CEO. I wasn't able to find the time and mental space to think long term and strategically about what comes next. 
In my new role as Chief Strategy Officer, I can now focus on exploring the future and visualize what the next act is going to be for Contentful. The market for content management is vast, and there are many more ways we can help our customers. I love figuring out exactly how we can help them and bring new solutions to market.
Contentful hired Steve Sloan as CEO in November of last year. How are you and Steve working together to expand upon the original mission of Contentful?
Steve has tons of experience in scaling different kinds of companies at much larger sizes, including those specializing in developer tools and marketing technology. I have years of experience in content management and historical context on how Contentful evolved, and what we've tried in the past. So we make a good pair.
When working together, we combine both perspectives to determine our future direction, not just for the company and our product, but just as importantly, for our culture and how we come together as a team.
Sapphire Ventures is excited to lead Contentful's Series E funding round. We believe there's a lot of opportunity ahead for the company. What excites you most about this next phase of growth?
When we were a tiny startup, we were nimble and could turn on a dime. But, we often lacked the necessary resources to tackle important priorities, and our API-centric approach to content management was still nascent in the market.
Today, our technology and the headless CMS market that we pioneered has reached mainstream adoption. Companies around the world are rapidly adopting Contentful, often for creative use cases that we never dreamed of.
We now have about 400 team members helping us achieve our mission. They are delivering value for our customers across all departments at an incredible and ever-increasing pace.
I am excited about the digital experiences our customers and partners will build on our content platform in the future, and how our team will continue to grow and improve.
Sapphire Ventures also led Contentful's Series D. Why did you choose to partner with Sapphire not just once, but twice?
Prior to raising our Series D round, we already knew the Sapphire team, and particularly you Andreas, pretty well. We had been in touch periodically, so when we were ready to raise our Series D round, it was natural for us to have a conversation. At the time, we were at the beginning stages of selling our product to larger enterprises, so we decided to partner with Sapphire to help us navigate the complexities of going upmarket into the enterprise–an area the firm has clear expertise in.
I'm pleased to say that Sapphire and the firm's ecosystem delivered on that promise. Sapphire enabled us to break into the enterprise over the last two years. We now work with more than 200 global brands such as Spotify, Urban Outfitters, Jack in the Box, The British Museum, Xoom, Lenovo, Telus and Intercom. 
The momentum is exciting, but our journey upmarket continues. I see Sapphire as an essential partner in helping us along the way. It's the venture firm with the most experience in enterprise products. So when Sapphire approached us about leading the next round, we already knew how helpful you and the team could be.
CEO Steve Sloan on Joining Contentful, the Growth Opportunity Ahead and Partnering with Sapphire Amidst a Pandemic 
Steve, you recently started as Contentful's CEO. Why did you decide to join the company?
I was introduced to Sascha in the summer of 2019. After our first few meetings, I was still getting to know the business, but got very excited about the chance to work with Sascha. Culture is formed from the beginning based on the values and beliefs of the founders. Contenful's founders, Sascha Konietzke and Paolo Negri, are smart, humble, customer-centric, team-oriented leaders. Their values line up very strongly with my own and I started to imagine how much fun it would be to work with them, shoulder to shoulder, for a long time, as we built on the success they had already achieved.
Then, I spent time understanding how developers were using the platform. I started to see Sascha and Paolo's insights about the future of content platforms. These were related to the trends I had seen working with customers in prior companies. The huge opportunity became clear to me. The approach they created is very different from what came before and is ideally suited to the next evolution of digital experiences. 
It is extremely rare to find a combination of founders who share your values, a product with massive market opportunity, and to find yourself in a moment where a new company can emerge as a leader for the long term. I was, and am, incredibly thankful to join this team.  
You've now been with the company for about eight months. What are some of your initial observations? 
We are in the early chapters of the digital-first era. Digital is the new front door for virtually every business on the planet, and consumers have high expectations. It has been exciting to work with the brands that are leading the way. They are creating the experiences that will differentiate them and ensure that they will be the leaders in this next chapter. 
In this next stage of growth, Contentful will continue to expand globally. We have hubs in Europe and North America, but there's a big opportunity to serve every brand in the world. Additionally, each week customers ask us to help them solve new problems and partner with them as they create compelling digital experiences. This round of funding will enable us to invest in global go-to-market efforts, and to expand our product and engineering teams to help our customers in new ways. 
We continue to live during unprecedented times with companies across all industries being impacted by COVID-19. Can you talk a little about the impact on your business?
This is a challenging moment for all of us. At the outset of the pandemic, Sascha led a team, in collaboration with several technology partners, to create an easy and free way for organizations to update their communities in the midst of this crisis. We have also worked with a number of customers who have accelerated their digital transformation projects to work through the crisis more successfully. 
For many brands, the digital experience is the only experience they can offer to their customers. They have been able to rely on us for the platform, tools and advice to quickly pivot their businesses. We've seen years of progress happen in a matter of months. These forward-looking, customer-centric brands are using the adversity of the moment to lay the foundation for their long-term success. 
Sapphire has known Sascha for a while now. We've been able to partner very well together for the last several years. But you're newer to our firm. Why did you decide to partner with Sapphire Ventures?
As Sascha noted, we initially partnered with Sapphire Ventures in our Series D because we were adding a go-to-market motion that focused on enterprise customers. Since investing, you (Andreas) and the Sapphire team have helped us with advice and introductions to prospective Fortune 500 customers. 
For the Series E, there was another important reason to partner with Sapphire. We started to talk about raising this round before the impact of the pandemic was clear. In the middle of the fundraising process we spoke with a number of other firms about leading the round and were presented with other term sheets. However, in March and April, lots of investors started to get very nervous about, well, everything. 
In the midst of the growing crisis you and the Sapphire team never blinked. Sapphire really saw the long-term opportunity and even increased its commitment. Building a company is incredibly hard, and each company will have twists and turns along the way. Partnering with a team that is committed for the long term, especially amidst deep uncertainty, is a massive advantage. We are so thankful that Sapphire is on this journey with us.
Disclaimer: Nothing presented within this article is intended to constitute investment advice, and under no circumstances should any information provided herein be used or considered as an offer to sell or a solicitation of an offer to buy an interest in any investment fund managed by Sapphire Ventures. Information provided reflects Sapphire Ventures' views as of a time, whereby such views are subject to change at any point and Sapphire Ventures shall not be obligated to provide notice of any change. Nothing contained in this article may be relied upon as a guarantee or assurance as to the future success of any particular company. Companies mentioned in this article are a representative sample of portfolio companies in which Sapphire Ventures has invested in which the author believes such companies fit the objective criteria stated in commentary, which do not reflect all investments made by Sapphire. A complete alphabetical list of Sapphire's investments made by its direct growth and sports investing strategies is available here. 
The content and views contained within this article represent those of the authors presented, which do not necessarily reflect the views of Sapphire Ventures LLC. Such views are subject to change at any point and do not in any way represent official statements by Sapphire Ventures, LLC. While the authors have used reasonable efforts to obtain information from reliable sources, we make no representations or warranties as to the accuracy, reliability, or completeness of third-party information presented herein, which is subject to change.
Past performance is not indicative of future results.