Blog Post
AllyO: Helping you win the Talent War with Boring AI (Artificial Intelligence)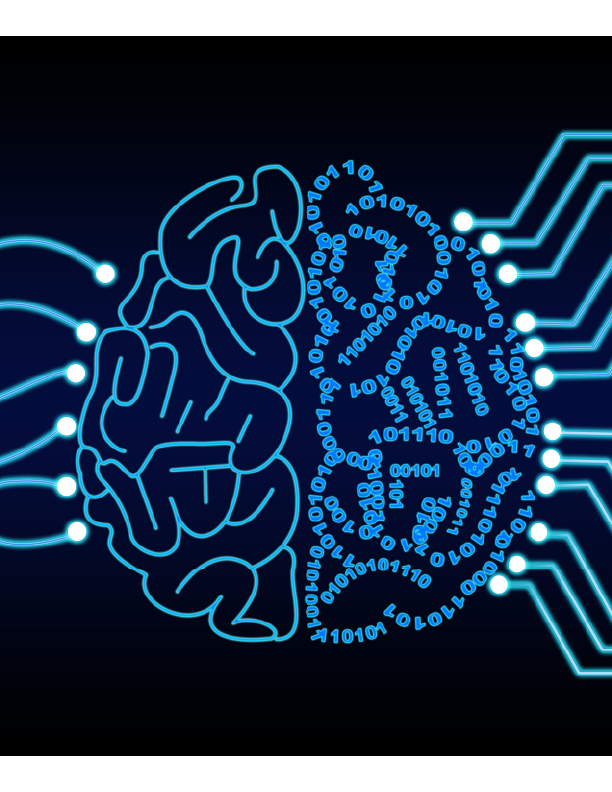 According to Trading Economics, the US unemployment rate in April 2019 fell to 3.6% which is the lowest jobless rate since December 1969. For the first time, there are more jobs than there are job seekers. According to new research from SHRM, 83 percent of HR professionals said they had difficulty recruiting suitable candidates in the past 12 months. The costs for recruiting a new employee is also increasing. An enterprise can expect to pay anywhere between 16 and 20 percent of an employee's salary in recruiting costs which is anywhere between $3000 in the low-end and $15-20K in the high end.
Along with low unemployment rates and increasing costs to hire, enterprises must completely makeover their mix of new hires because they require different skill sets to pursue their digital business transformation or build digitally-native companies. Enterprises also must increase diversity and inclusion in their hiring because not only are their customers getting more diverse, but it has been shown that enterprises with a diverse employee base does much better financially. Finally, the mode of interaction with candidates has changed dramatically with job applicants looking to interact with organizations in very different ways, thanks to social networks, greater access to organizational information and a greater awareness of other job opportunities.
Sahil Sahni and Ankit Somani — two friends from their undergraduate years in India — started AllyO to solve this problem and make recruiting delightful and efficient for both the candidate/applicant and the recruiter by using "Boring AI". They have created a solution that makes a candidate's recruitment experience better while at the same time increasing the operational efficiency of a recruiting/hiring team by taking care of all the mundane tasks in a recruitment process with the use of automation and AI.
For a candidate

, AllyO with its conversational AI, enables the application process to become a conversation (via text, email or web) rather than a form-filling process. It allows candidates to go through the process at their own pace and engage in the application conversation over whatever format that feels appropriate to them.

For a recruiting/hiring team

, AllyO makes a recruiter's workday less mundane by assisting them with all the boring tasks like coordination of candidates, scheduling of interviews and keeping all the fields in an ATS (Applicant Tracking System) up to date. AllyO, also through its boring AI, can route applicants to the appropriate job openings without the intervention of a recruiter based on the assessment of the applicant throughout the application conversation.

For enterprises,

AllyO can be used to help onboard candidates transitioning to employees by being their helpdesk tool for answering all the questions that new employees frequently have in the first few months in a job.
For all of us at Sapphire Ventures, we believe AllyO is the perfect example of the real value of AI, which is replacing boring, repetitive tasks that a recruiter does not particular enjoy, and then mining the data to not only connect candidates to the most appropriate jobs, but also making sure that the candidates who become employees are productive and satisfied over time. We are excited to back AllyO not because of their "Boring AI" technology but because of Sahil and Ankit, the two co-founders. They not only perfectly complement each other with their business tenacity and product acumen, but have the vision and drive to completely change the HCM (Human Capital Management) industry. Sapphire Ventures' mission is to help build and invest in "Companies of Consequence" and we believe that we have found the next one which initially starting with recruitment will eventually transform HCM with "Boring AI".
Disclaimer: Nothing presented within this article is intended to constitute investment advice, and under no circumstances should any information provided herein be used or considered as an offer to sell or a solicitation of an offer to buy an interest in any investment fund managed by Sapphire Ventures. Information provided reflects Sapphire Ventures' views as of a time, whereby such views are subject to change at any point and Sapphire Ventures shall not be obligated to provide notice of any change. Companies mentioned in this article are a representative sample of portfolio companies in which Sapphire Ventures has invested in which the author believes such companies fit the objective criteria stated in commentary, which do not reflect all investments made by Sapphire. A complete alphabetical list of Sapphire's investments made by its direct growth investing funds is available here. No assumptions should be made that investments listed above were or will be profitable. Due to various risks and uncertainties, actual events, results or the actual experience may differ materially from those reflected or contemplated in these statements. Nothing contained in this article may be relied upon as a guarantee or assurance as to the future success of any particular company. Past performance is not indicative of future results.