Press Release
Sapphire Ventures Announces Promotion of Jai Das to President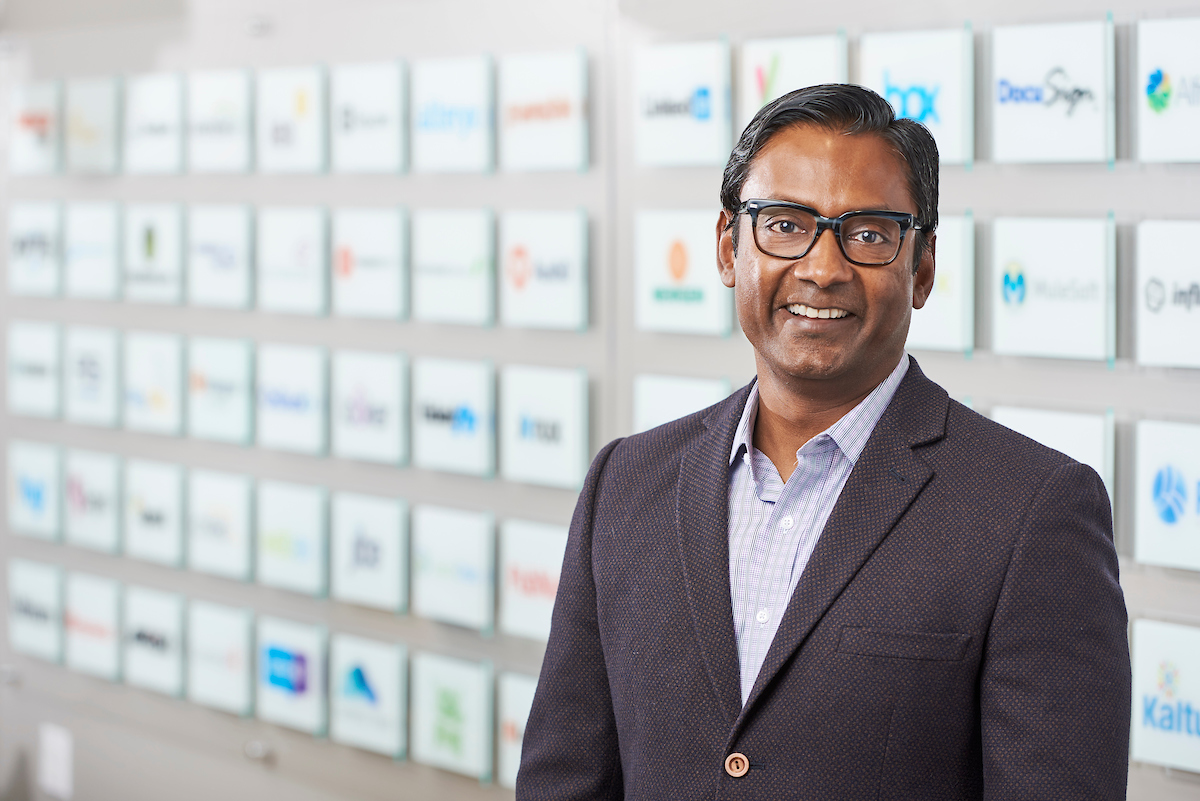 Venture capital firm also promotes Laura Thompson to Principal
PALO ALTO, Calif., Jan. 15, 2019 /PRNewswire/ — Sapphire Ventures, a venture capital firm with $2.5 billion under management that invests in growth-stage companies and early-stage venture funds, today announced the promotion of Jai Das to president. The firm also announced the promotion of Laura Thompson to principal on the Sapphire Partners investment team.
In his new role as president, Jai will continue to invest in startups and leverage his nearly 20 years of experience in helping companies scale and become market leaders. He will take on a larger leadership role in operating and executing on the firm's overall investment strategy in partnership with Nino Marakovic, CEO of Sapphire Ventures.
"Jai's consistent contribution and commitment to Sapphire has been invaluable to the firm's ongoing growth and success," said Nino. "He has an exemplary ability to identify businesses that have potential to become companies of consequence, and has also been instrumental in shaping the firm's overall strategy and expansion since co-founding the firm.  We are very excited to announce Jai's new role as Sapphire continues to evolve and expand into new investment arenas."
Jai joined Sapphire Ventures in 2006 as managing director and has led investments for the firm in enterprise technology startups like Alteryx, Box, Mulesoft, Nutanix, and Square among others. In his role, he has helped lead over 20 companies to IPO or acquisition. Earlier, he worked at IntelCapital, Agilent Ventures (formerly Hewlett Packard) and MVC Capital. Jai serves as either a board director or board observer of Catchpoint, DataRobot, JFrog, Narrative Science, OpsRamp, Portworx, PubNub, Punchh, Splashtop, Sumo Logic and ThoughtSpot.
Expanded Sapphire Partners leadership team
In addition to Jai's promotion, Laura Thompson was promoted to principal on the Sapphire Partners team, which focuses on investments in early-stage venture-capital funds.  Laura joined Sapphire Ventures in May 2018 as vice president on the Sapphire Partners team and quickly demonstrated a strong ability to identify compelling investment opportunities.
In her new role, Laura will continue to focus on investing in technology-first venture funds while also contributing insights and thought leadership to OpenLP, a platform Sapphire launched along with other LPs to help foster transparency and relationships within the technology ecosystem.
"Laura quickly distinguished herself as a strong investor and has also built meaningful relationships with our venture fund managers," said Beezer Clarkson, managing director of the Sapphire Partners team.  "In addition to these core responsibilities, we are looking forward to Laura's continued leadership in strengthening the Sapphire Partners' analytics and benchmarking platform to enhance the overall value we deliver to our fund managers and their portfolios."
Laura has nearly ten years' investment experience and joined Sapphire Ventures from Horsley Bridge Partners, where she worked on the investment team helping diligence and invest in hundreds of millions of dollars of fund commitments. Additionally, Laura held investment roles at Capital E and W Capital Partners, and she has an MBA from Wharton.
About Sapphire Ventures
Sapphire Ventures is a venture capital firm focused on helping innovative technology companies grow into companies of consequence. Leveraging nearly two decades of experience and an extensive global CxO network, Sapphire Ventures invests capital, resources and expertise empowering entrepreneurs to rapidly scale their businesses.  Whether through direct investments, or its investments in early-stage venture funds, Sapphire Ventures offers a powerful business development and growth platform to its portfolio. With $2.5 billion under management, Sapphire Ventures focuses on elevating companies to the global stage.
Disclaimer
The investments and portfolio companies identified and discussed herein do not represent all of the investments made or recommended by Sapphire Ventures and may not be representative of any current or future investments. The performance of these investments is not necessarily indicative of the performance of all investments made or recommended by Sapphire Ventures. It should not be assumed that any future investments will be profitable or will equal the performance of the companies identified herein. No guarantee of investment performance is being provided and no inference to the contrary should be made. Sapphire Ventures' historical relationships with, and access to, any strategic and financial investors mentioned herein is not a guarantee of future collaboration.
For a list of all Sapphire Venture investments, please click here.