Blog Post
NFTs – a Gateway to the Metaverse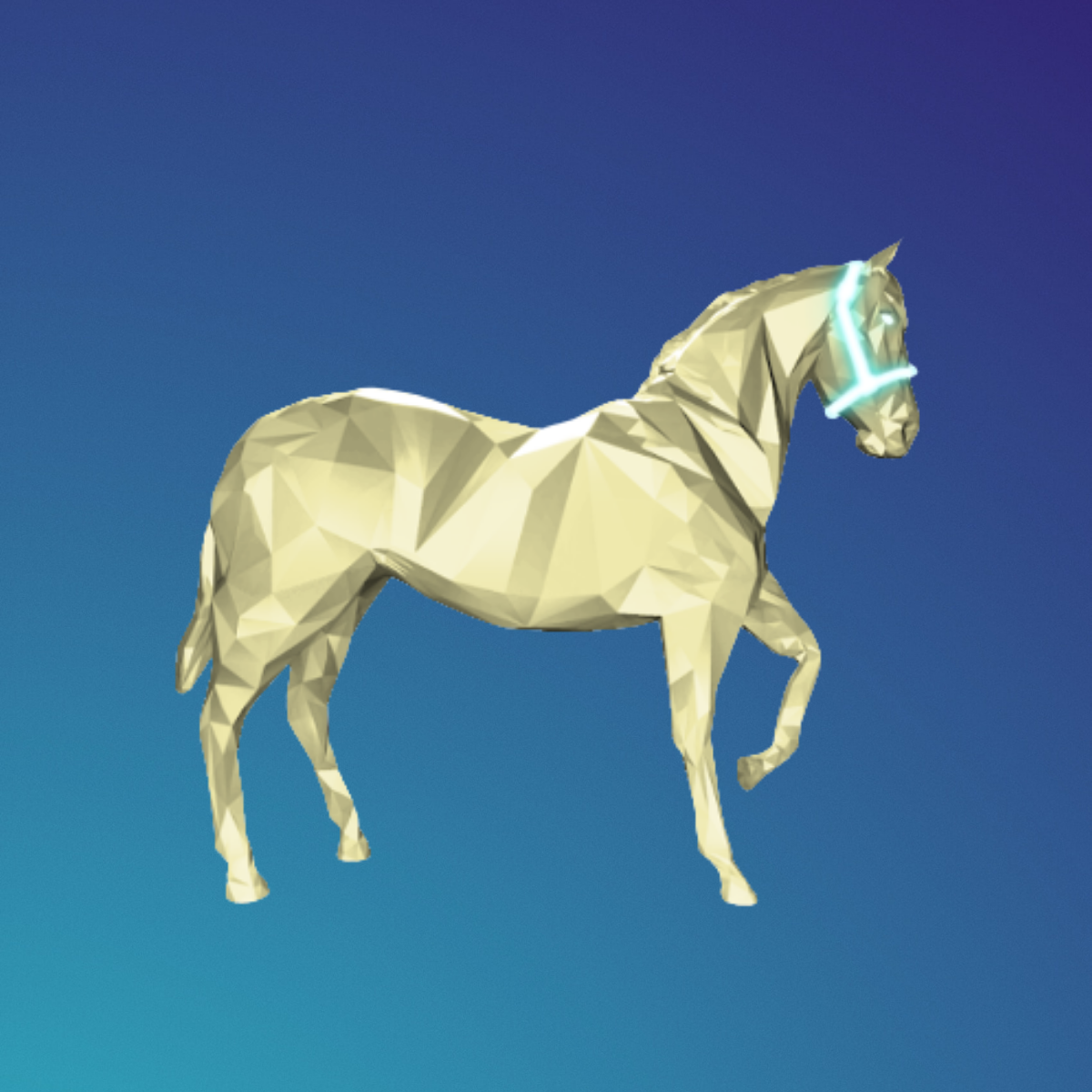 In 2021, NFTs have exploded onto the cultural scene, which has delivered eye-popping headlines and setting records on everything from the most expensive piece of art ever sold by a living artist to the price of a digital home. While these headlines focus on moments of individual NFT success, what is coalescing in the background is the critical building block for something much grander: The Metaverse.
The Metaverse is a new content medium, computing platform, social experience and financial ecosystem rolled into one. Games are an important part of this expansive new digital social medium, but not the only experience or objective. The advent of NFTs, programmable blockchain-based records that uniquely represent digital assets (e.g., art, videos, music, goods), help the Metaverse achieve three of seven key attributes that Matt Ball outlined in his Metaverse blog:
Mass Participatory Medium – The Metaverse will operate synchronously and will be a massively participatory medium powered by the creative work of millions of people.
An Independent and Fair Economy – The ideal future Metaverse will be underpinned by an independent economy – in that it will be open and decentralized, unlocking a global labor opportunity.
Individual and Collective Agency – The Metaverse will flexibly facilitate individual agency (i.e., you create and generate an action), as well as collective agency (i.e., groups act together towards a joint purpose as in a social movement) that engenders a sense of being in charge of your experiences in the Metaverse.
Undoubtedly, large companies will shape the Metaverse by building worlds, entertainment experiences, games and the infrastructure that support them. That being said, the Metaverse will be a much more inclusive and creative medium than those we are accustomed to. While social media platforms allow anyone to be content creators, they are incredibly restrictive. They control who can access them, what content that can be created and who accrues value from the creators work.
The Metaverse allows anyone to not only participate as an integral member of the Metaverse, but also allows individuals to play an active role in shaping what that Metaverse looks like. Participants of the Metaverse will be empowered to create the goods that are highly valued within that Metaverse, define the experiences that occur in that Metaverse and help shape the literal look and feel of the Metaverse.
NFTs will be an important and critical means to delivering on that creative participatory future. Below, we outline examples of how NFTs help to drive meaning, economic activity and deliver utility in the future Metaverse.
Mass Participatory Medium
NFTs can serve as the gateway for onboarding millions of users into virtual worlds, yet it is important to highlight that the metaverse remains a small participatory medium to-date. Outside of Fortnite and Roblox, most Metaverses, especially those that are decentralized, have at their peak 10,000 daily active users. Conversely, there were approximately 150K-250K users that logged into the Dapper Labs NFT Platform of NBA Top Shot on a daily basis in May and Axie Infinity has roughly 350K daily active users (DAUs) on the platform.
While NFT ownership dwarfs Metaverse participation, it is important to highlight that the former can be a key enabler for the latter. This is because many NFT owners (e.g., Axie + TopShot Collectors) are acquiring passive digital assets, which often unbeknownst to them, may be either dynamically experienced and/or utilized in the Metaverse. As a more open Metaverse continues to evolve, we expect NFT owners will gain greater appreciation for the programmable nature of the digital medium that will allow for more dynamic use cases within virtual worlds. Already, NFTs are being utilized in the Metaverse to be displayed in virtual art galleries, as membership token for exclusive access to experiences, worn as digital fashion, to compete in virtual sporting competitions and as interactive structures in the Metaverse.
Fortunately, the technology and innovation blossoming in the NFT space is helping onboard and evangelize NFT ownership irrespective of an individual's crypto knowledge or proficiency. We view the tools to create, discover, acquire, showcase and sell NFTs as not only important onramps into the broader NFT ecosystem, but also as potential mediums for onboarding digital citizens into the Metaverse.
"In my mind, NFTs will eventually be pervasive in gaming and Metaverses. The time will come when you don't even realize what you are using in the virtual world is an NFT itself. It will take early experimentation from Metaverses such as ours, and continued technological advancement for us to get to that point, but we are well on our way there."
— Ryan Mullins, CEO of Aglet
These tools can be broadly defined into four categories:
Independent and Fair Economy
The ideal Metaverse will have a robust economy that will redefine how we allocate resources, while providing the opportunity for any participant to find "work" through virtual labor. While virtual economies already exist in games such as World of Warcraft and Fortnite, they tend to be centralized, closed, proprietary and extractive. This results in economies where individuals can be censored (or worse removed), rules can be changed unilaterally and financial conditions (e.g., supply of currency) remain opaque for the participants. For example, participants of Fortnite have no practical way to evaluate the true scarcity of a skin.
The Open Metaverse(s), as a result of utilizing NFTs, will have virtual economies that have the ability to grow in size and sophistication while enabling them to permeate not only in the virtual world, but in the physical world as well. For the first time, NFTs give participants of virtual economies digital property rights that are enforceable by immutable code. The amount of a particular digital asset or the tokenomics of its currency will be transparent and known to participants, enabling economic certainty that will foster innovation, investment and resource allocation to support a robust virtual economy.
As we have seen with physical world economies that bend their arc towards openness, we expect open Metaverses to similarly benefit from faster growth, greater innovation and a more efficient use of scarce resources.
To help usher in this virtual economic dynamism, NFTs will be developed that deliver true user utility and will act as a reward to Metaverse participants who contribute back to the Metaverse they inhabit. Three examples of this coming to fruition are the play-to-earn gaming category, NFT DeFi and DAOs.
Play to Earn – NFT based games that promote financial inclusion by empowering Metaverse participants to earn virtual world currencies and/or assets that can be interchangeable with any other digital asset or fiat currency. ZED RUN, a virtual gaming company that allows users to buy, sell, breed and race NFT horses, is at the forefront of the play-to-earn space. Users stand to earn from their horses (ranging from $130 to $45,000 per horse) as they appreciate in value, through the act of breeding them, and from winning races. With a rapidly scaling community of 50,000 players in ZED RUN, our bet is that the next Bob Baffert will not be found at Churchill Downs training 1,000 pound horses televised on NBC, but will instead be training and racing NFT horses in ZED RUN on virtual tracks across the Metaverse that will be broadcasted on Twitch.
"Animated horse racing has been around for eons, but what ZED RUN has done through digital ownership fundamentally changes the dynamic. ZED RUN has a compelling play-to-earn component and NFTs that demonstrate strong utility in response to the actions of users. For example, a racehorse that consistently wins races will likely increase in value and build a stronger emotional connection to its owner. Not only can ZED RUN NFTs represent value and yield, but it also evokes a sense of emotion with something digital like never before."
— Chris Laurent, CEO and Co-Founder of Virtually Human Studio, creators of ZED RUN
NFT DeFi – The intersection with Decentralized Finance (DeFi) enables NFTs to be borrowed, leant, traded and fractionalized, making virtual assets valuable not only within their respective virtual environments, but also anywhere outside of them, including with analog assets and fiat currencies. This new intersection between finance, virtual world assets and primitive financial rails is fueling new financial opportunities for Metaverse participants. For example, art is redefining NFT asset ownership through DeFi. With Fractional, NFT owners can mint tokenized fractional ownership of their NFTs. Owners of the fractionalized token also have governance over the NFT that it owns. Fractionalized NFTs enable liquidity for holders of NFTs and further inclusiveness to those interested in participating in NFTs and virtual economies. This is important because it will create a more liquid and robust market for NFTs. As a result, NFTs being leveraged with new financial tools will enable better price discovery, increased liquidity and further participatory inclusiveness.
Decentralized Autonomous Organizations (DAO) – Is an organization that has rules encoded and enforced by a computer program and has no central leadership. Decisions within a DAO are made in a bottoms-up manner and voted on by community members that are token holders. DAOs are collectively owned, governed and managed by the community. Yield Guild Games (YGG) shows the unique ways capital formation will occur as a result of a Metaverse that enables open economic activity with NFTs. YGG is a Decentralized Autonomous Organization (DAO), and are positioning themselves as key settlers to kickstart virtual economies in the Metaverse by bringing their capital and legions of scholars. YGG purchases a virtual world's NFT resources (i.e. land, horses, Axis) and then lends these assets out to their scholars who utilize them in their respective virtual worlds to earn yield. YGG takes a small portion of the Scholars earned yield. YGG's mission is to create the biggest virtual world economy through a vibrant community, optimizing its community-owned assets of NFTs for maximum utility and sharing its profits with its token holders. YGG will leverage NFTs in the virtual economy to perform two main functions:

Build a global community of Metaverse participants who will provide their time and attention to virtual worlds to collect in-world rewards
Produce revenue through the rental or sale of YGG-owned assets for a markup
The value of these activities will flow to token holders of YGG's DAO. Furthermore, 45% of tokens of this DAO are reserved for community members to incentivize and reward those who contribute to the community in a meaningful way. That's why YGG has developed an organization that incentivizes Metaverse participation and rewards those Metaverses that provide their community with the best opportunity to benefit from a fair and open virtual economy. YGG is acting as a market force for Metaverse creators to build virtual economy mechanisms that embrace NFTs, openness and transparency so that they can benefit from the participation of this vibrant community of virtual world settlers that YGG has.
Individual and Collective Agency
One of the most important traits of the Metaverse is that it evokes a sense of agency to participants. Participants need to be engendered to feel they can influence and are in charge of their experiences in the Metaverse. NFTs are playing an integral role in delivering identity, community and variety to Metaverses. NFTs enable participants to not only design spaces within the Metaverse, but also own them and provide them with transferable ownership of the space that they have worked so hard to create.
Identity – NFTs enable interoperable avatars that reflect a player's real or imagined self. They can remain present and consistent everywhere as they traverse the myriad of Metaverses.
Variety – NFTs enable an infinite amount of creativity and a wide range of digital goods that can be utilized in the Metaverse, empowering individuals to create and influence their Metaverse experiences.
Projects such as Meebits, Bored Ape Yacht Club and CryptoPunks are all examples of the collective agency that NFTs can have in the Metaverse. Owning one of these avatar NFTs is not only an avatar you can potentially transfer to the Metaverse, but also membership to a virtual club where the dialogue and interactions occur across the physical world, social internet platforms, and virtual worlds. For example, the Bored Ape Yacht Club community has created baseball caps and met up for happy hours in the physical world while also creating digital hoodie apparel and operating a fully functional riverboat casino in the Metaverse. The collective community of these avatars are shaping the experiences and environments of the Metaverses they decide to engage with.
While NFTs provide much promise to the Metaverse, there are current infrastructure limitations that have constrained this technology:
scalability infrastructure
developer tooling
lack of Metadata standards
As a result, collectors of NFTs experience high gas costs and developers face difficulty in building NFT based applications. Consequently, some of the best use cases for NFTs in the Metaverse have yet to even be created. In a future blog, we will dive deeper into how layer 1 and layer 2 technologies are helping to alleviate scalability and further this technologies adoption at scale.
As crypto protocols become more efficient and developer tooling more robust, we expect that further innovation, investment and entrepreneurial activity to burgeon in the NFT market and push creators of the Open Metaverses to include fair economies, foster rich social and collective communities, and unleash user creativity.
A big thank you to Jason Brooke for his expertise and insights in developing this post. You can usually find him enjoying his time at concerts in the Metaverse.
Disclaimer: Nothing presented within this article is intended to constitute investment advice, and under no circumstances should any information provided herein be used or considered as an offer to sell or a solicitation of an offer to buy an interest in any investment fund managed by Sapphire Ventures ("Sapphire"). Information provided reflects Sapphires' views as of a time, whereby such views are subject to change at any point and Sapphire shall not be obligated to provide notice of any change. Views presented may reflect the authors' opinion and/or interpretation and Sapphire provides no assurance to the accuracy of such views. Various content and views contained within this article represent those of third party guests, which do not necessarily reflect the views of Sapphire. Such views are subject to change at any point and do not in any way represent official statements by Sapphire. Various statements made by third party guests about Sapphire relate to the nature and type of management services provided by Sapphire and do not constitute testimonials to Sapphires' investment advisory services and no inference to the contrary should be made. Companies mentioned in this article are a representative sample of portfolio companies in which Sapphire has invested in which the author believes such companies fit the objective criteria stated in commentary, which do not reflect all investments made by Sapphire. A complete alphabetical list of Sapphire's investments made by its direct growth and sports investing strategies is available here. No assumptions should be made that investments listed above were or will be profitable. Due to various risks and uncertainties, actual events, results or the actual experience may differ materially from those reflected or contemplated in these statements. Nothing contained in this article may be relied upon as a guarantee or assurance as to the future success of any particular company. Past performance is not indicative of future results.